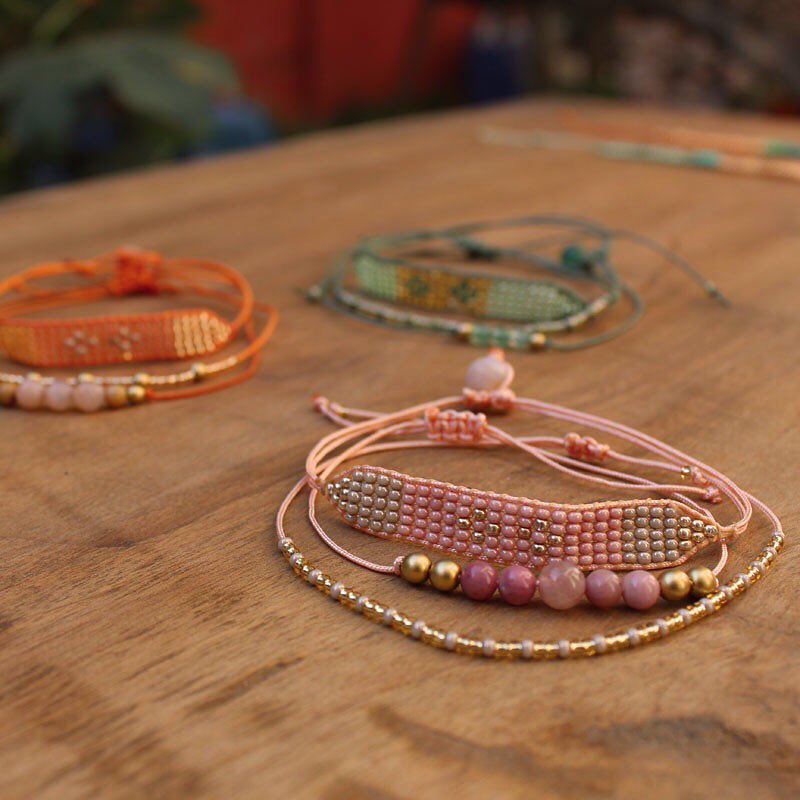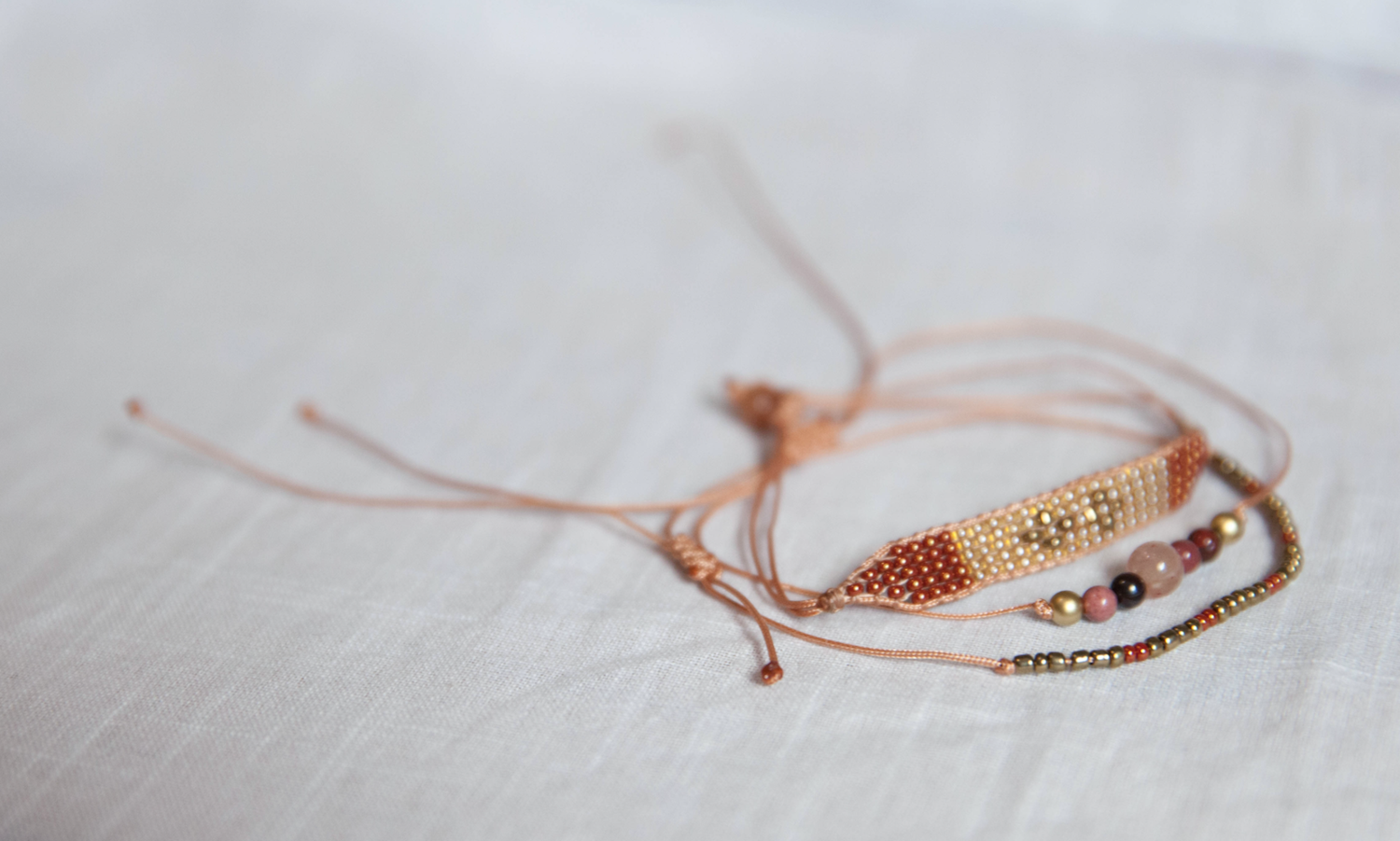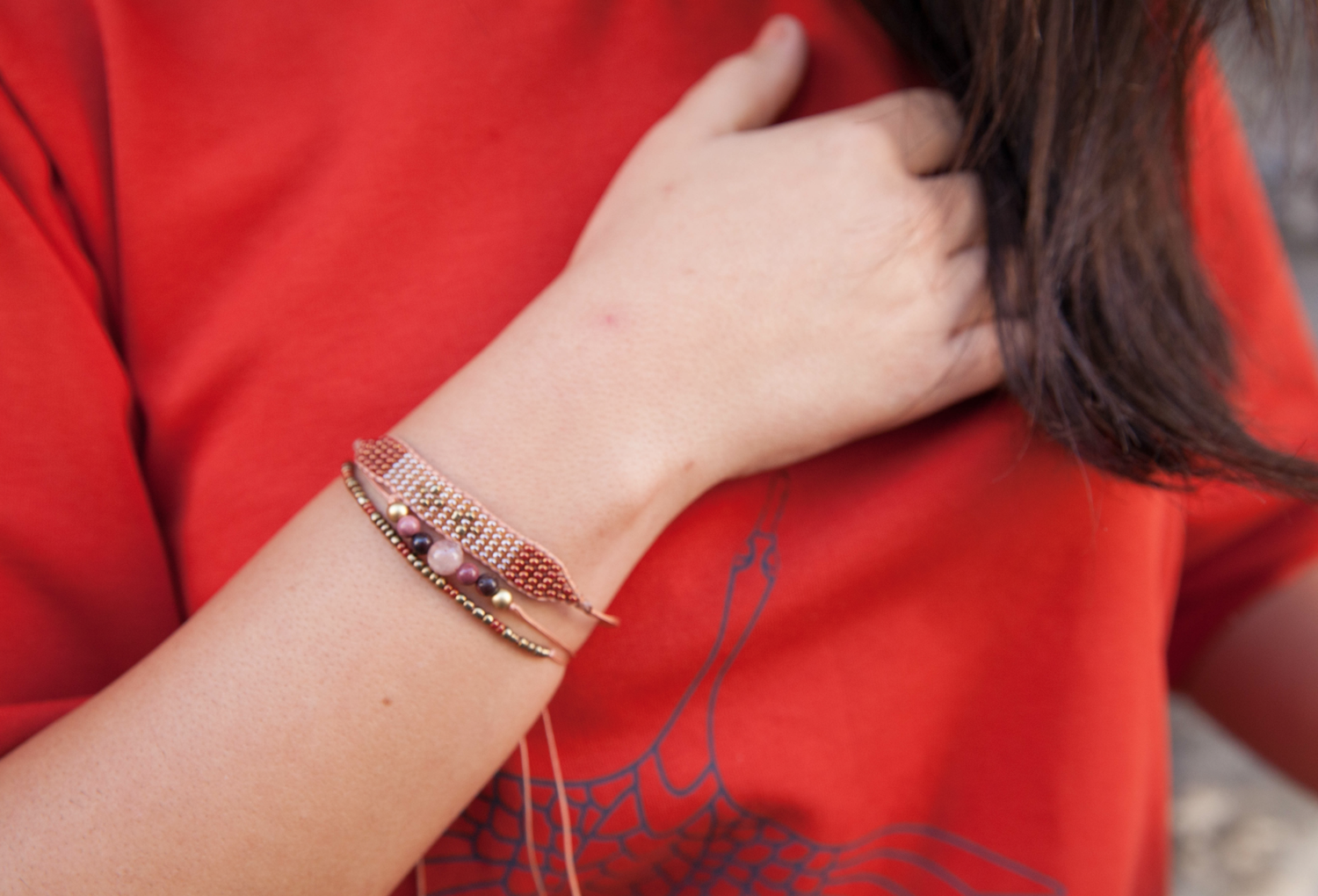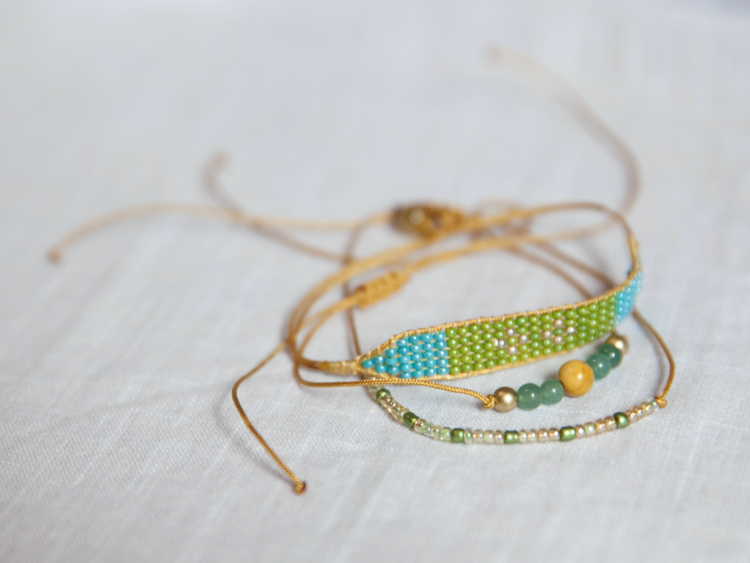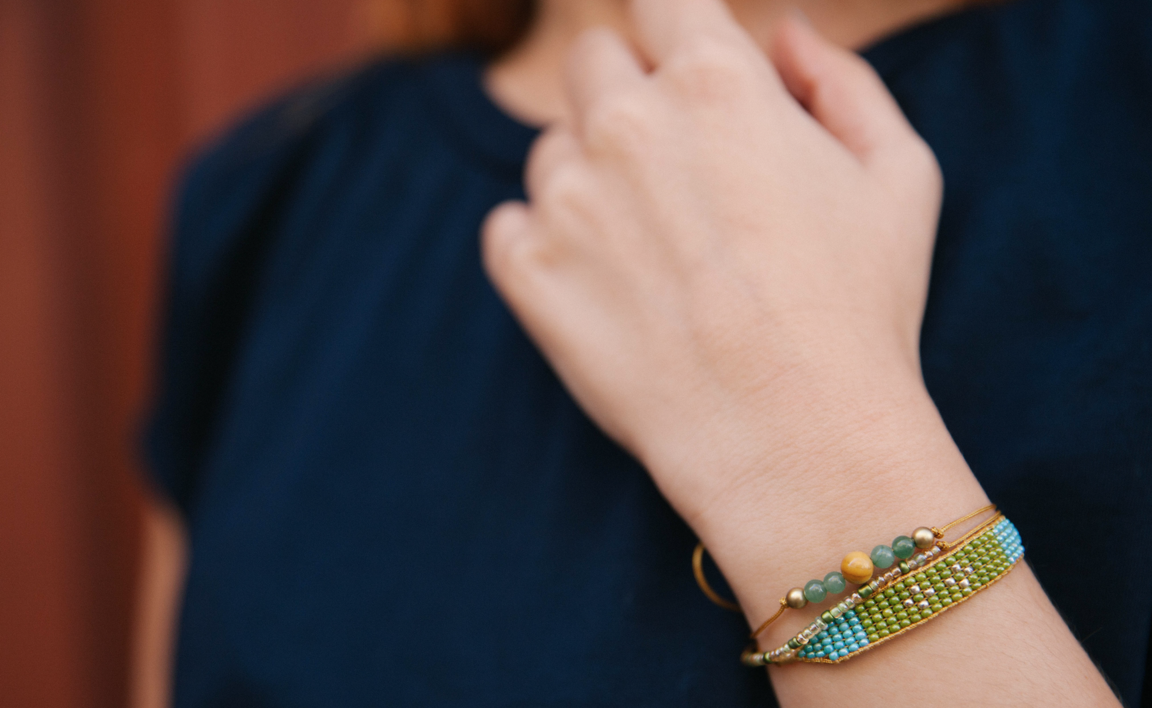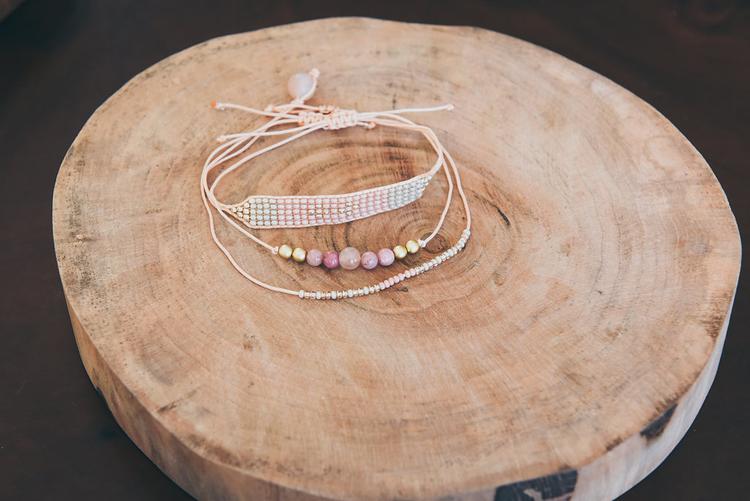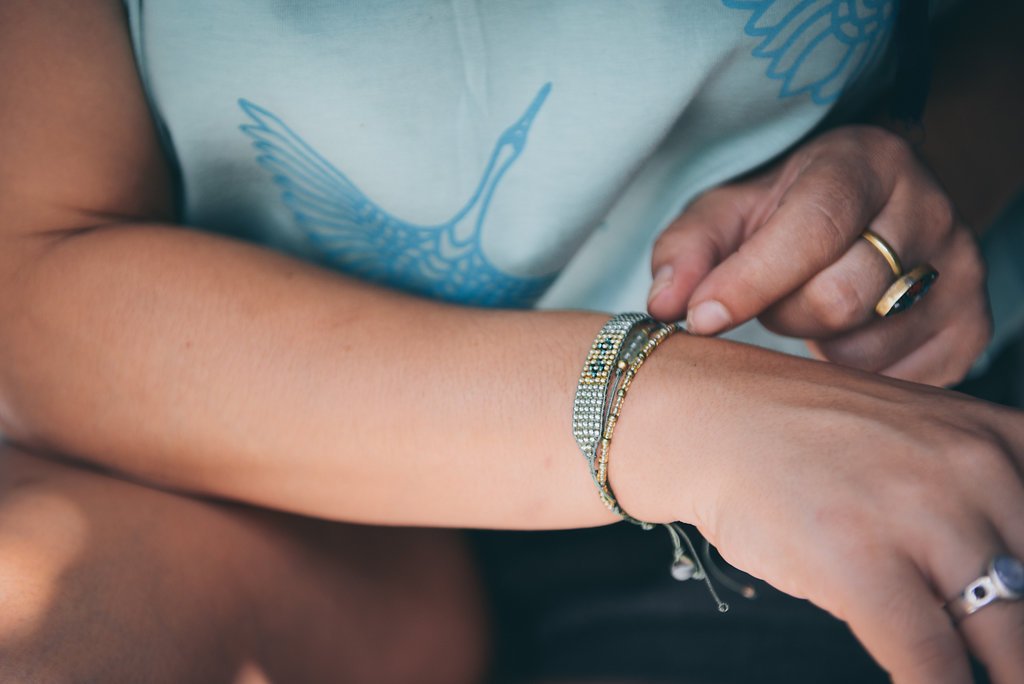 Charity Stacked Bracelet Set - Muhra
These charity bracelet Sets are delicately woven by hand on a loom & can be worn in endless combinations to brighten the day and express Muhra artisan's aspirations.

Each bracelet set come as 3 separate adjustable bracelets where they will, be  delivered to you in a bespoke gift packaging with Muhra slogan.

About Muhra 
Muhra is a Social Enterprise & ethical fashion brand created by 70+ female artisans where they try to rebuild their lives in Istanbul after running away from the war & regional conflicts in middle east.
watch the story of Muhra