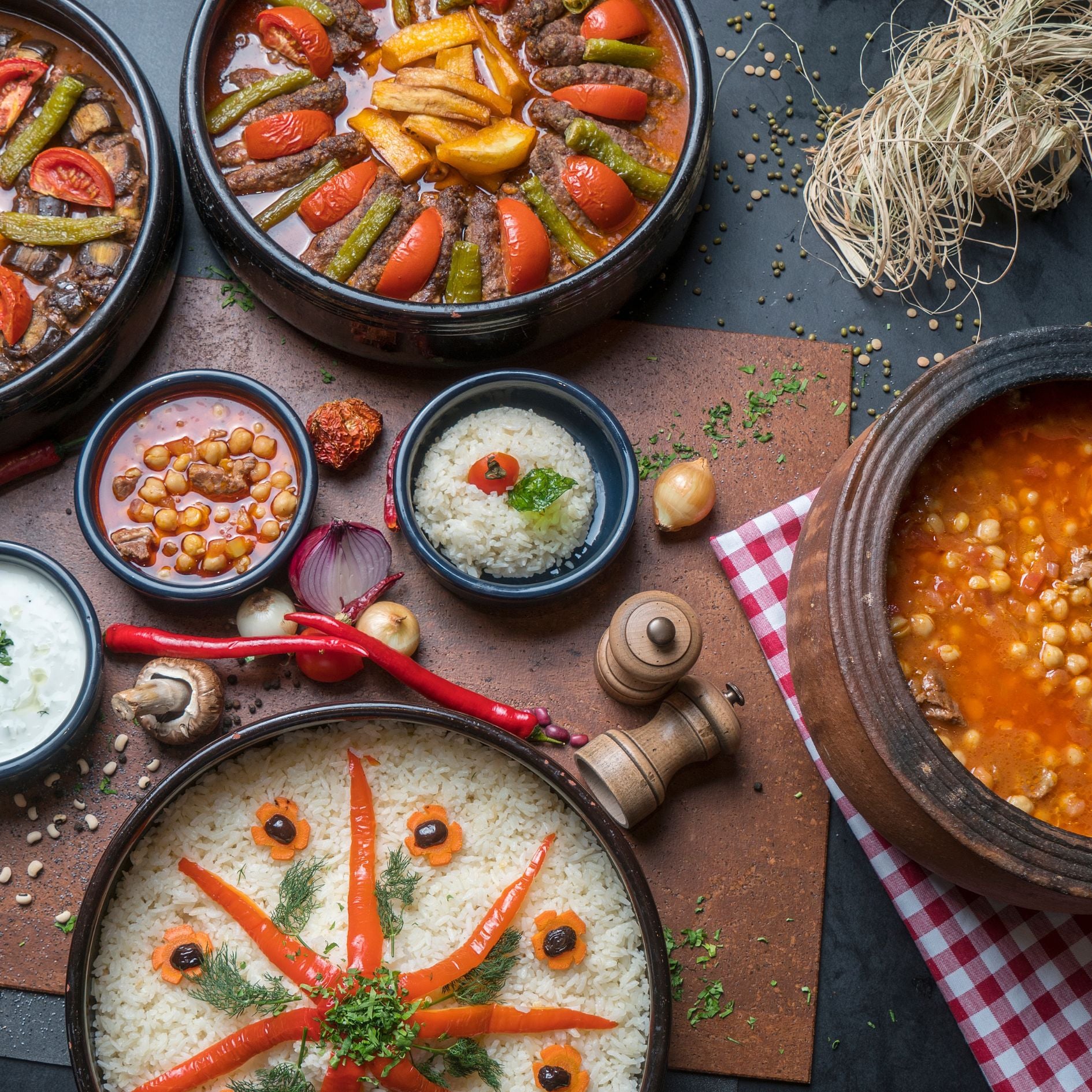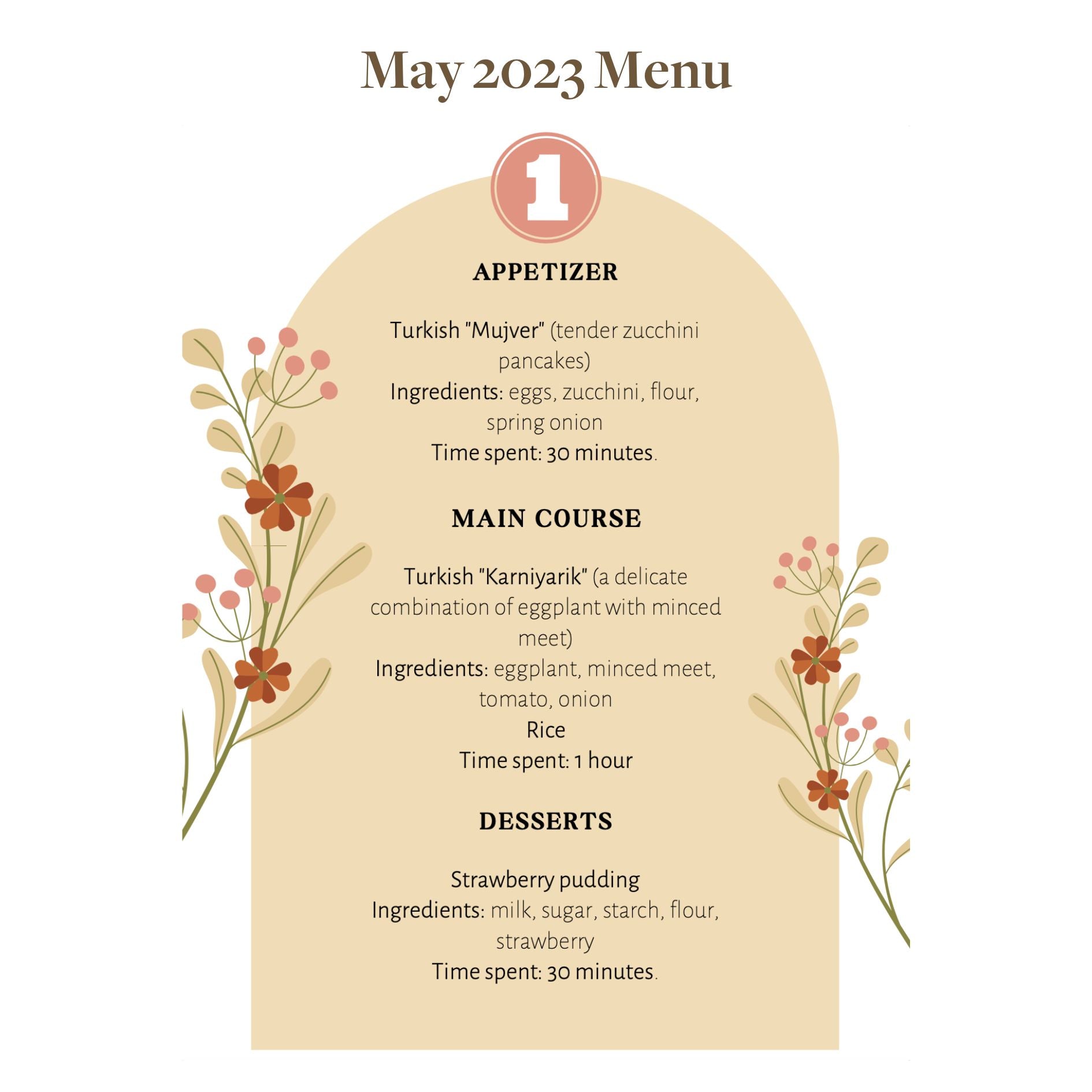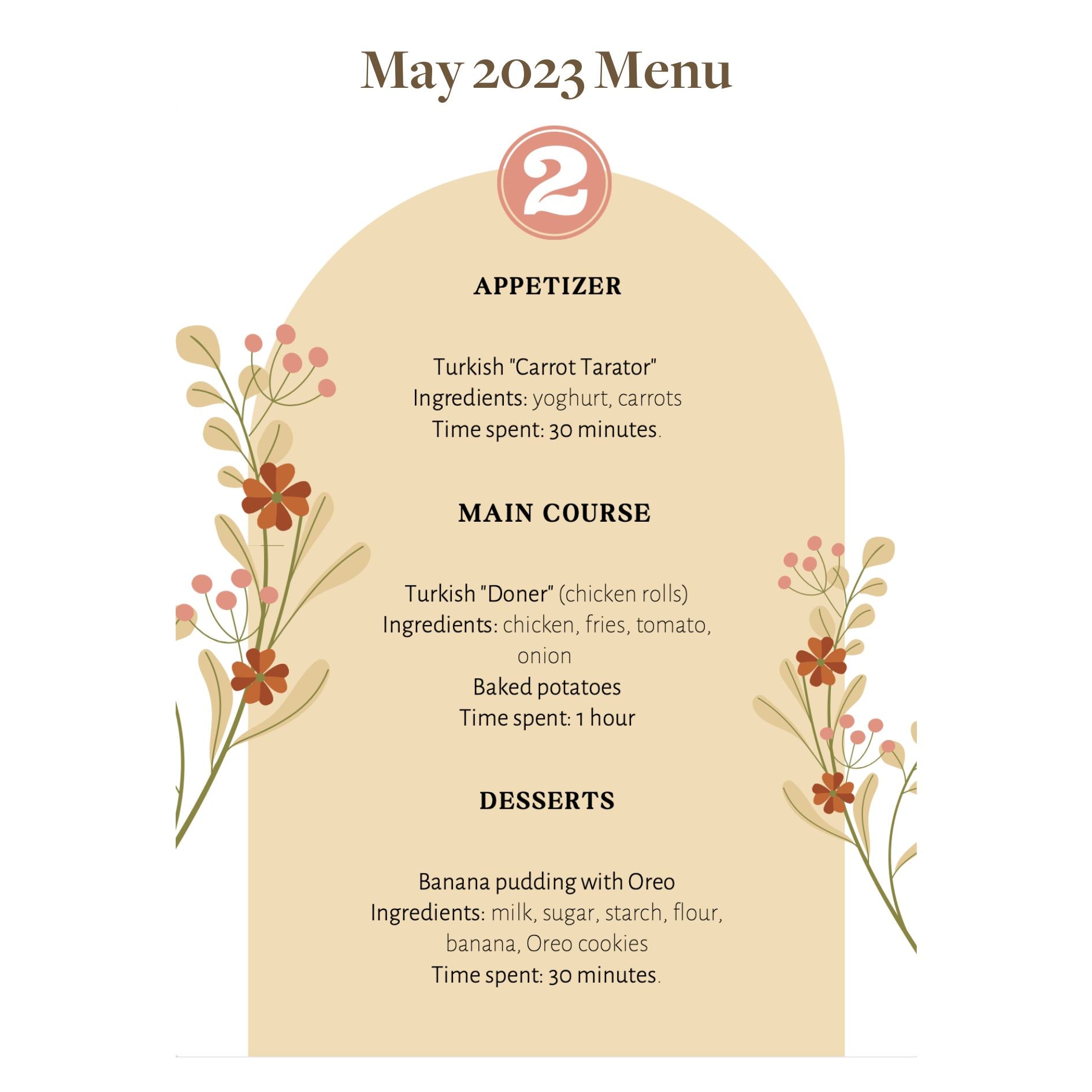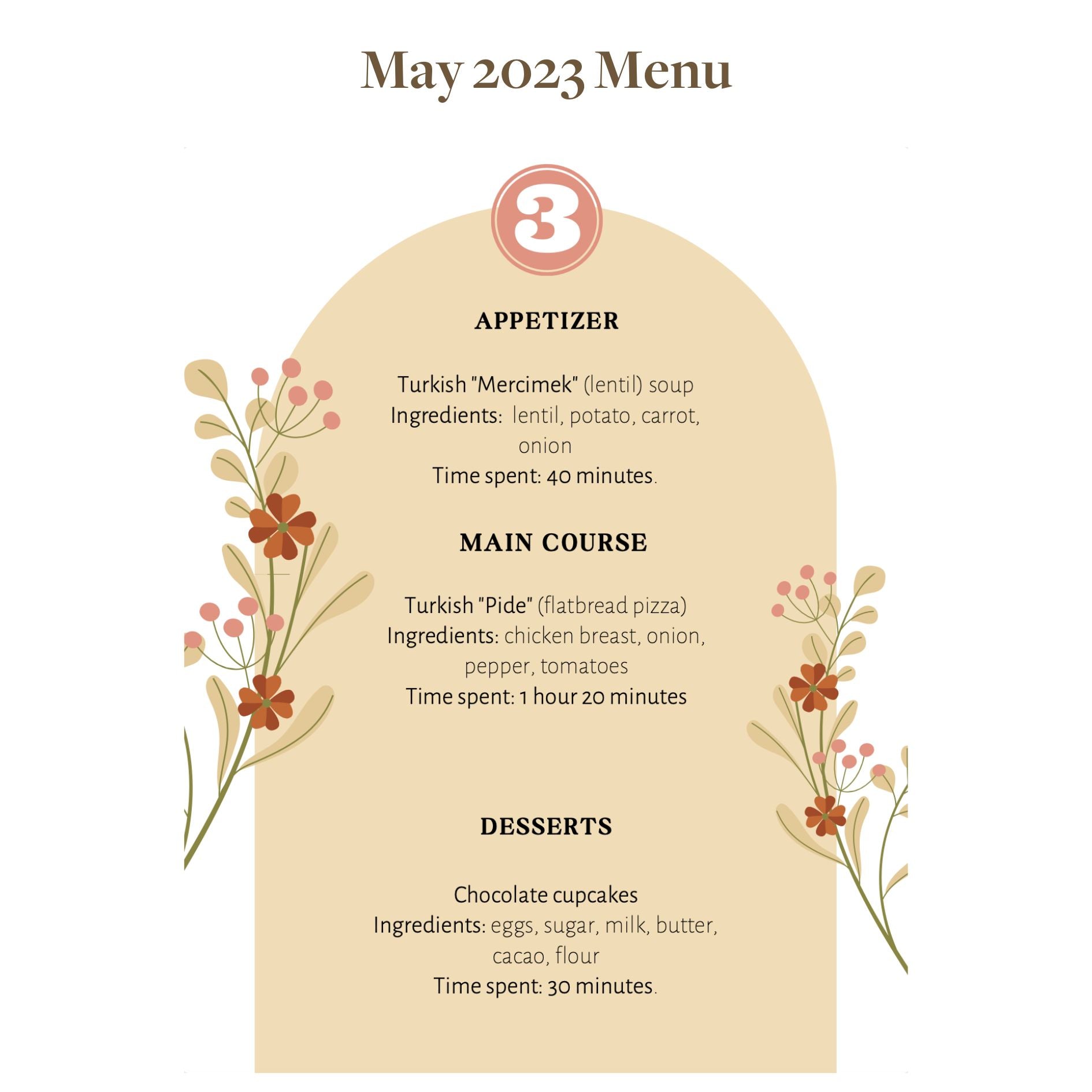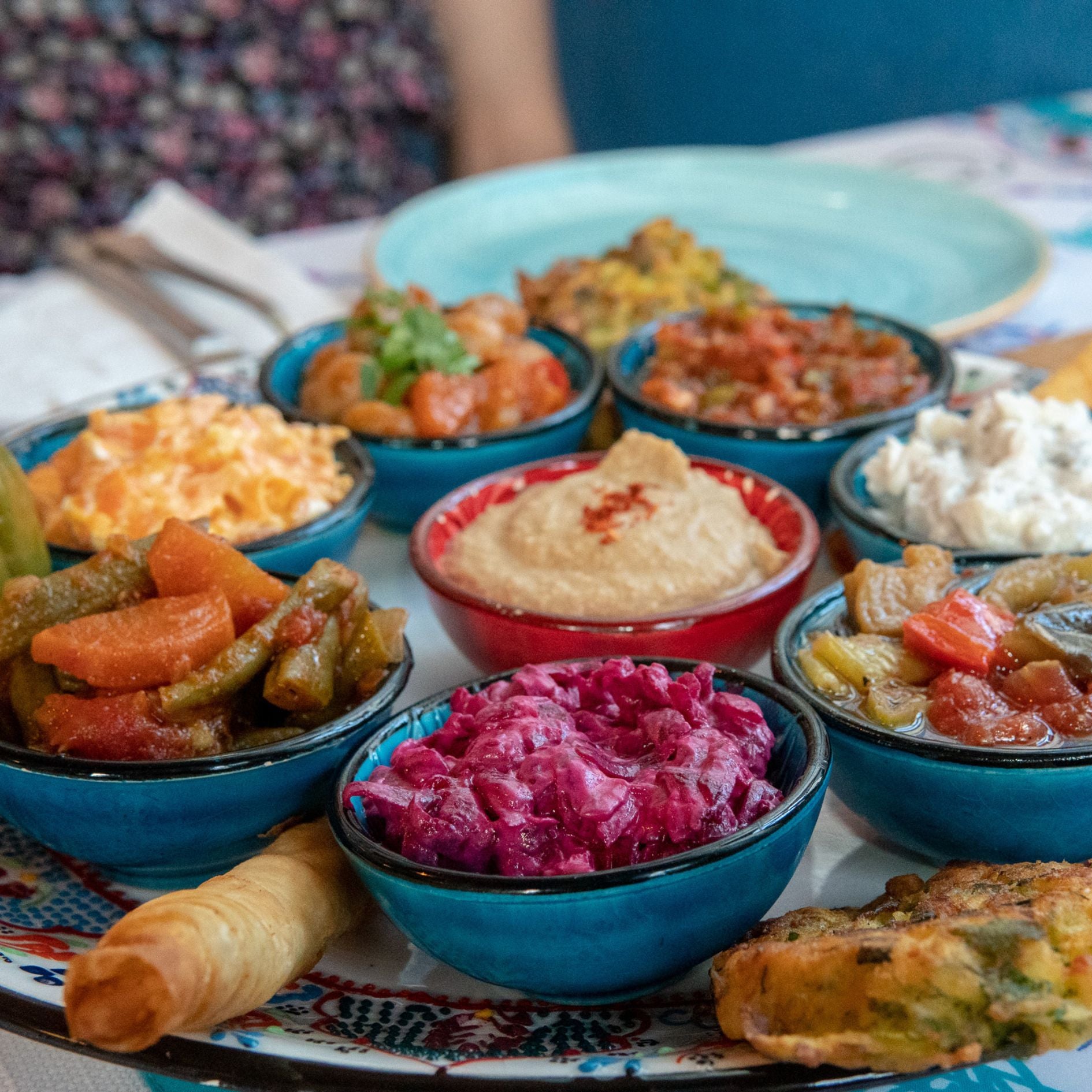 Turkish Cuisine Trial Class
描述
Get ready for a tantalizing culinary experience, as we're thrilled to announce our new Turkish cuisine workshop! Our expert chef will guide you in creating an array of mouth-watering appetizers, flavorful main courses, and delectable desserts, all while learning the art of Turkish cuisine. After cooking together, we'll sit down as a group to savor the delicacies and indulge in a world of flavors. 
Not only will you gain hands-on cooking experience, but each week, we'll introduce a new menu for you to expand your cooking repertoire and dive deep into Turkish cuisine. Our workshop is suited for new culinary enthusiasts and experienced cooks alike.
Don't miss out on this opportunity to satisfy your taste buds and imbibe in Turkish culture! Join us for this exciting and flavorful journey.
Unable to find a convenient time?
Don't worry, we can arrange a workshop for groups of 4 or more at a time that suits your needs.
🌟 Highlights
1. Experience the joy of cooking as a team and relishing it together!
Experience the joy of cooking as a team and relishing it together!
2. Learn about Turkish Cuisine and Culture
Discover the rich traditions of Turkish cuisine and culture.
3. Authentic Environment
Enjoy an authentic Turkish indoor environment
4. Every week, we offer a new menu for you to enjoy.
⏳ Duration
The duration is between two and three hours.
The dish will take approximately 2 hours to cook, followed by an hour for enjoying the meal.
💰 Price
For a limited time, we are offering a trial class at a promotional rate of $580 (original price: $980). Don't miss this opportunity to experience our high-quality service!
🙆🏼‍♀️ Cancellation & Rescheduling Policy
Cancellation Policy
A cancellation must be made a full 120 hours(5 days) prior to the scheduled event start time.

If the guest cancels between 168 to 120 hours(7 days to 5 days) before the event, a maximum of 50% of the booking fee may be collected by the host as an administrative fee.

It is non-refundable when the cancellation is made less than 120 hours(5 days) before the event.
.
Reschedule Policy
A reschedule must be made at least 48 hours prior to the event start time. We will charge 150 HKD/per person handling fee for rescheduling made within 48 hours before the scheduled event start time. It can be paid in cash during the workshop.
.
Important Info
If the workshop attendance is less than two people, we may contact you to reschedule your booking 24 hours before the workshop start.
📌 Location
705, World Interests Building, 8 Tsun Yip Lane, Kwun Tong, Hong Kong
Book for a workshop
View our calendar above to find a date and time that works best for you and your friends and family.
Arrive at Our Studio
Our workshops start on time, so you'll want to arrive early to get settled! You can start thinking about the endless creative possibilities ahead, take photos with friends.
We Guide You Through The Entire Process
You'll be guided by our expert instructors throughout each step in the workshop. Our workshops are typically about 2-3 hours long.
Host a Private Event with Mosaic Art Studio
Relish the vivid experience of mosaic lamp making with your family, friends, and colleagues at Mosaic Art Studio, your workplace or even online.
Contact Us