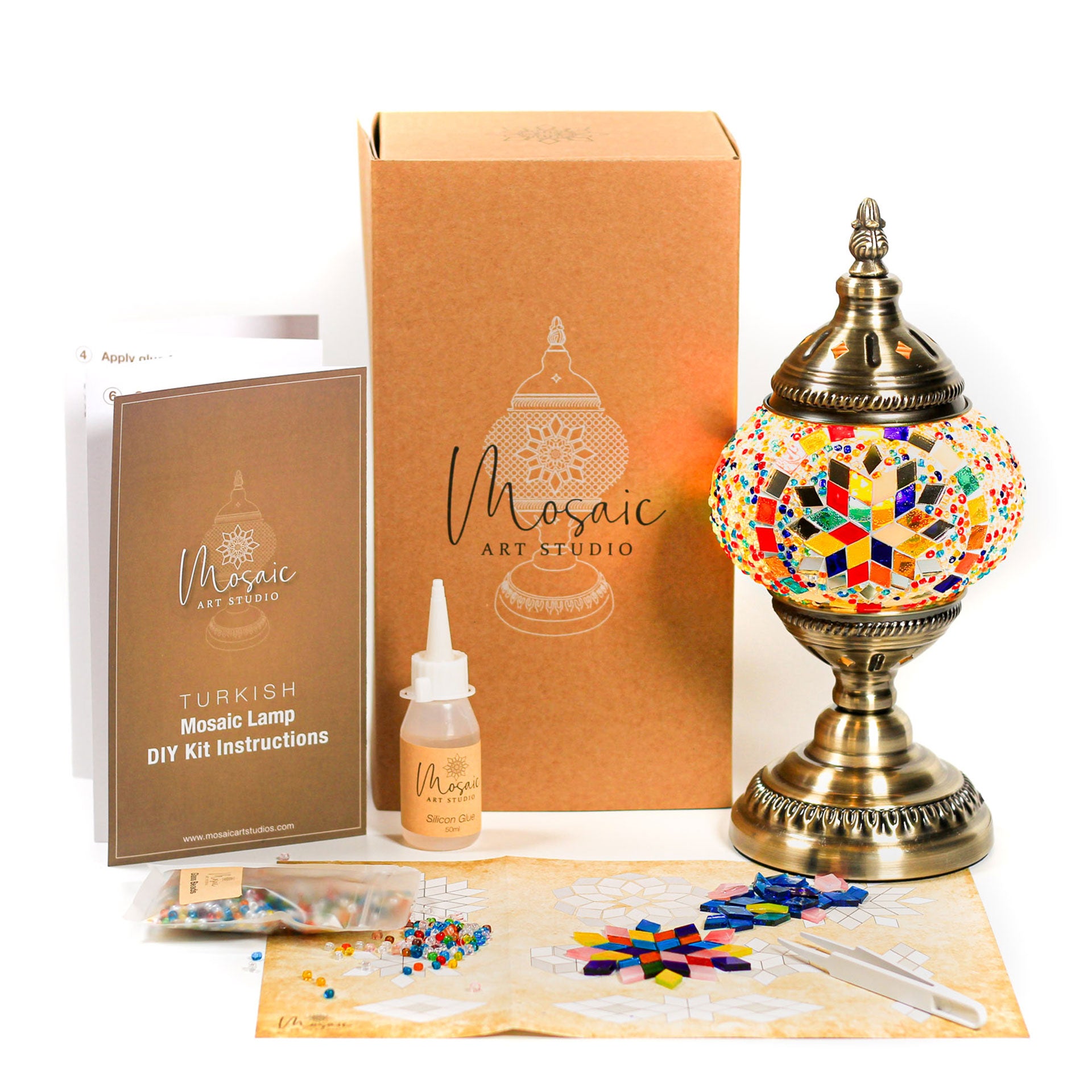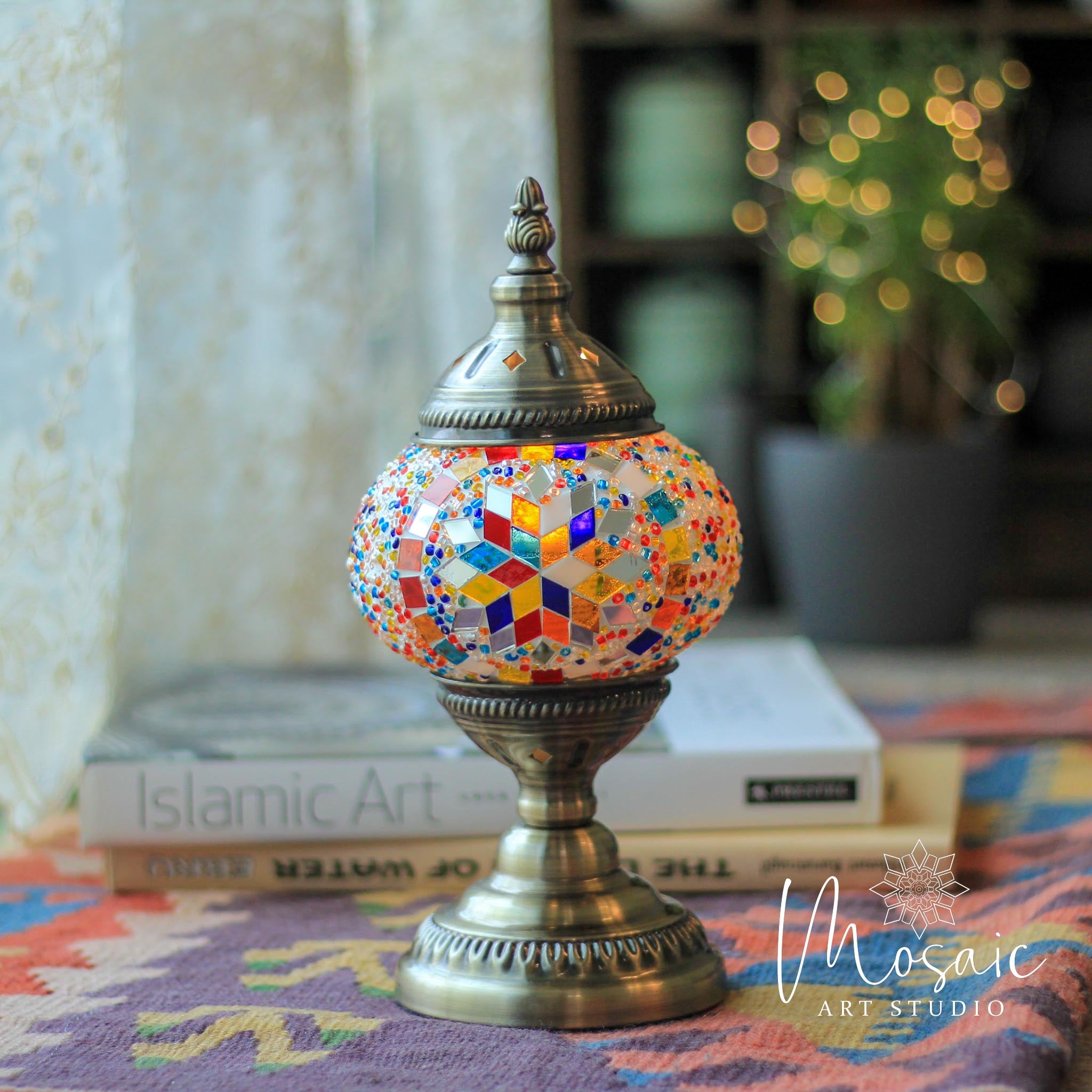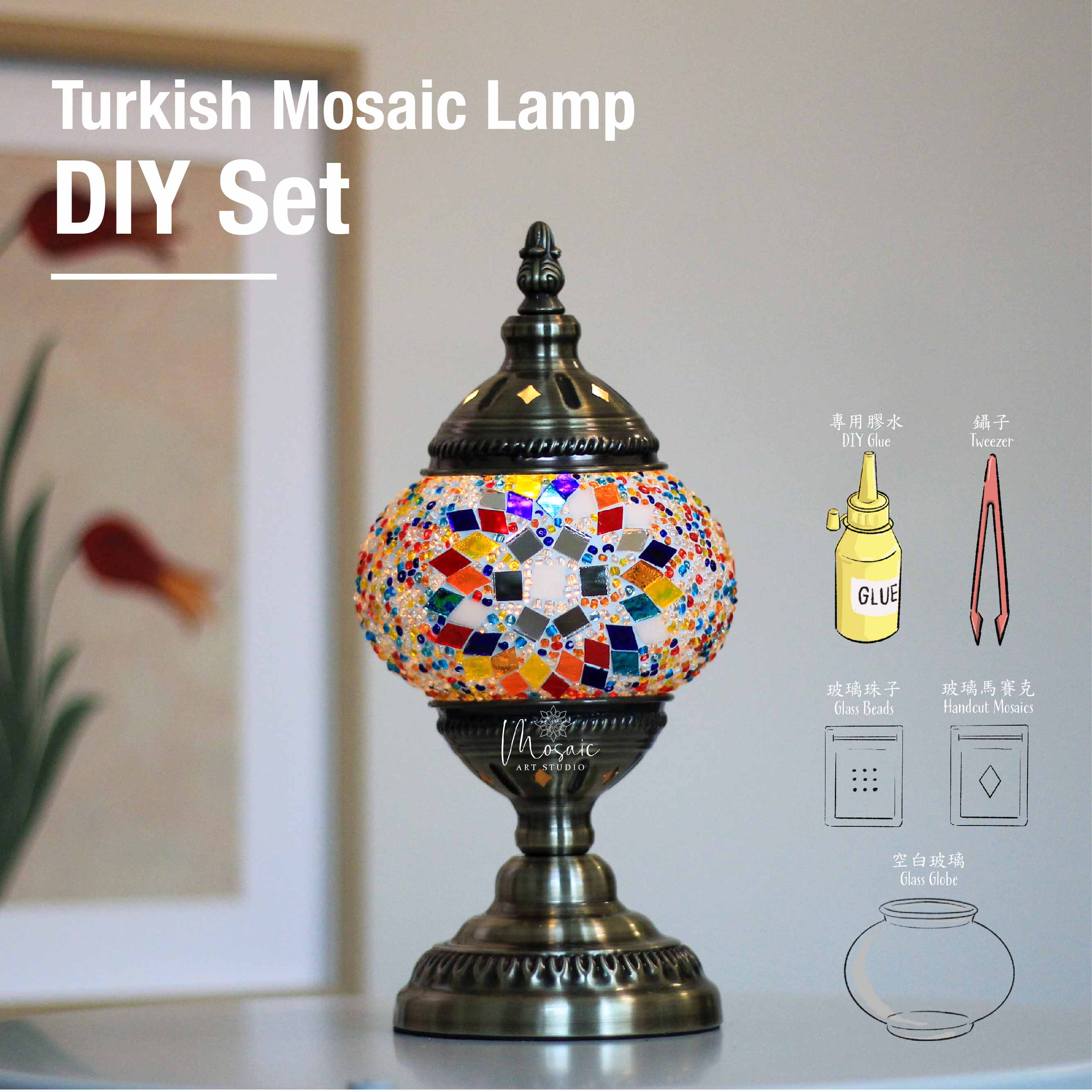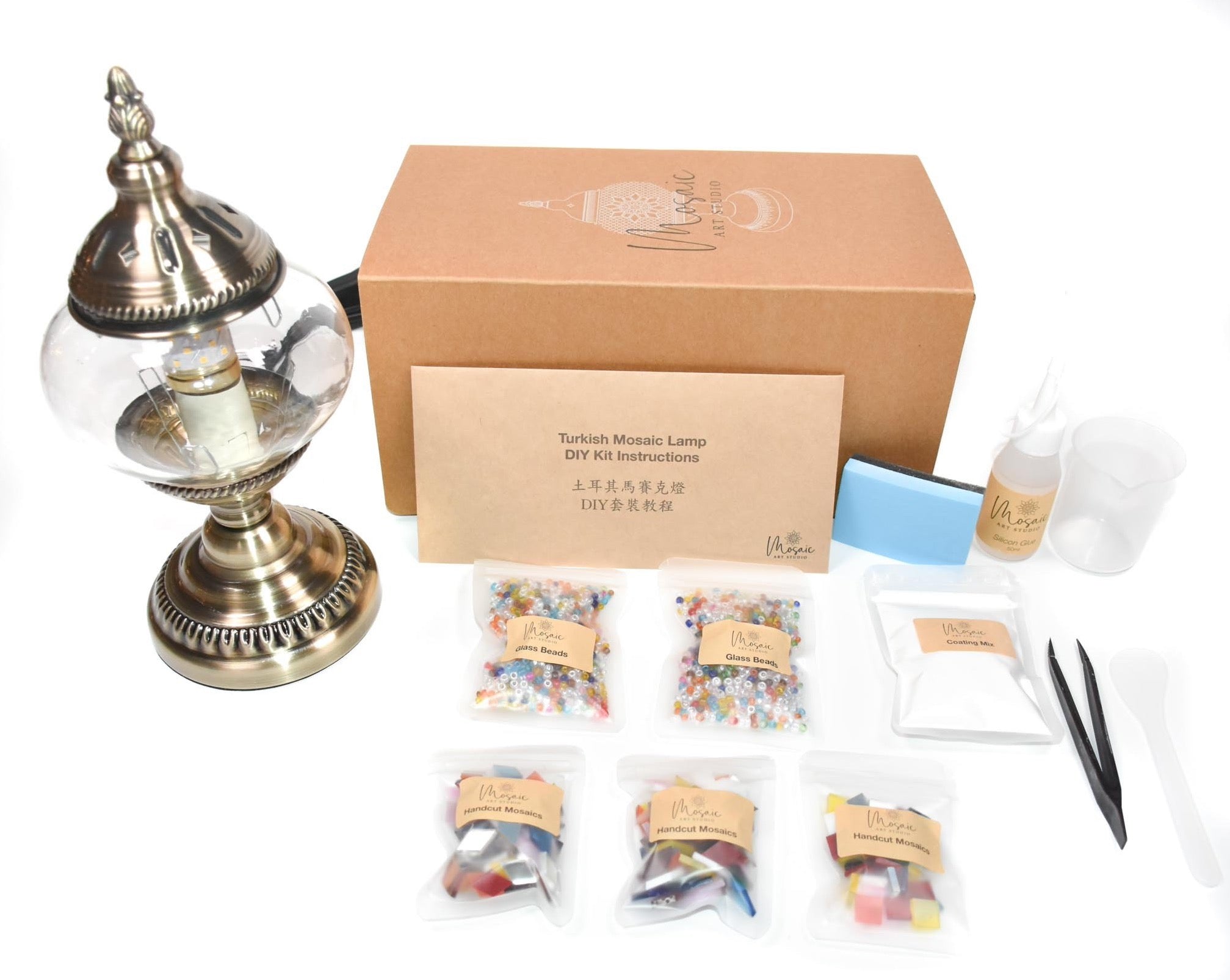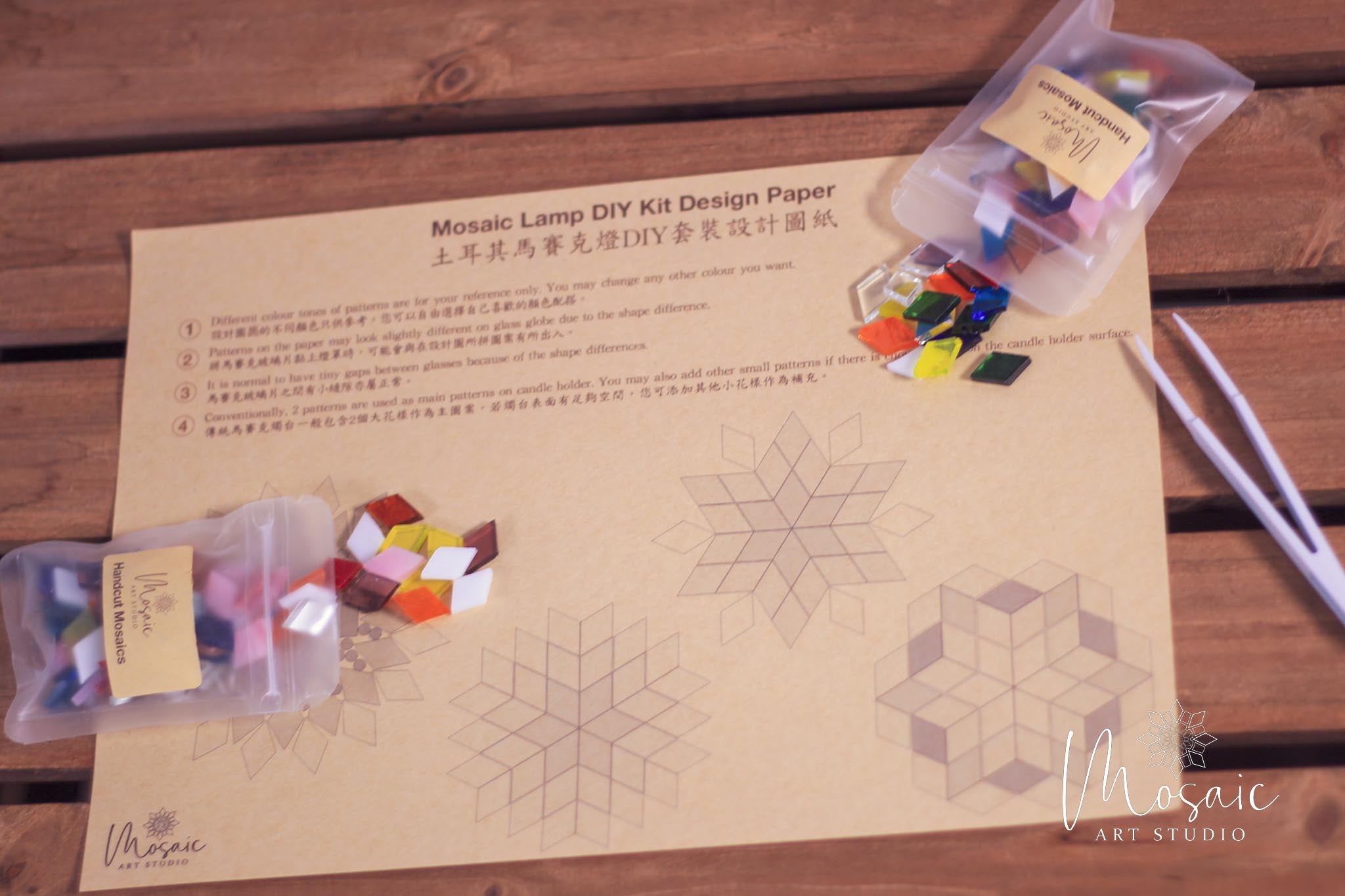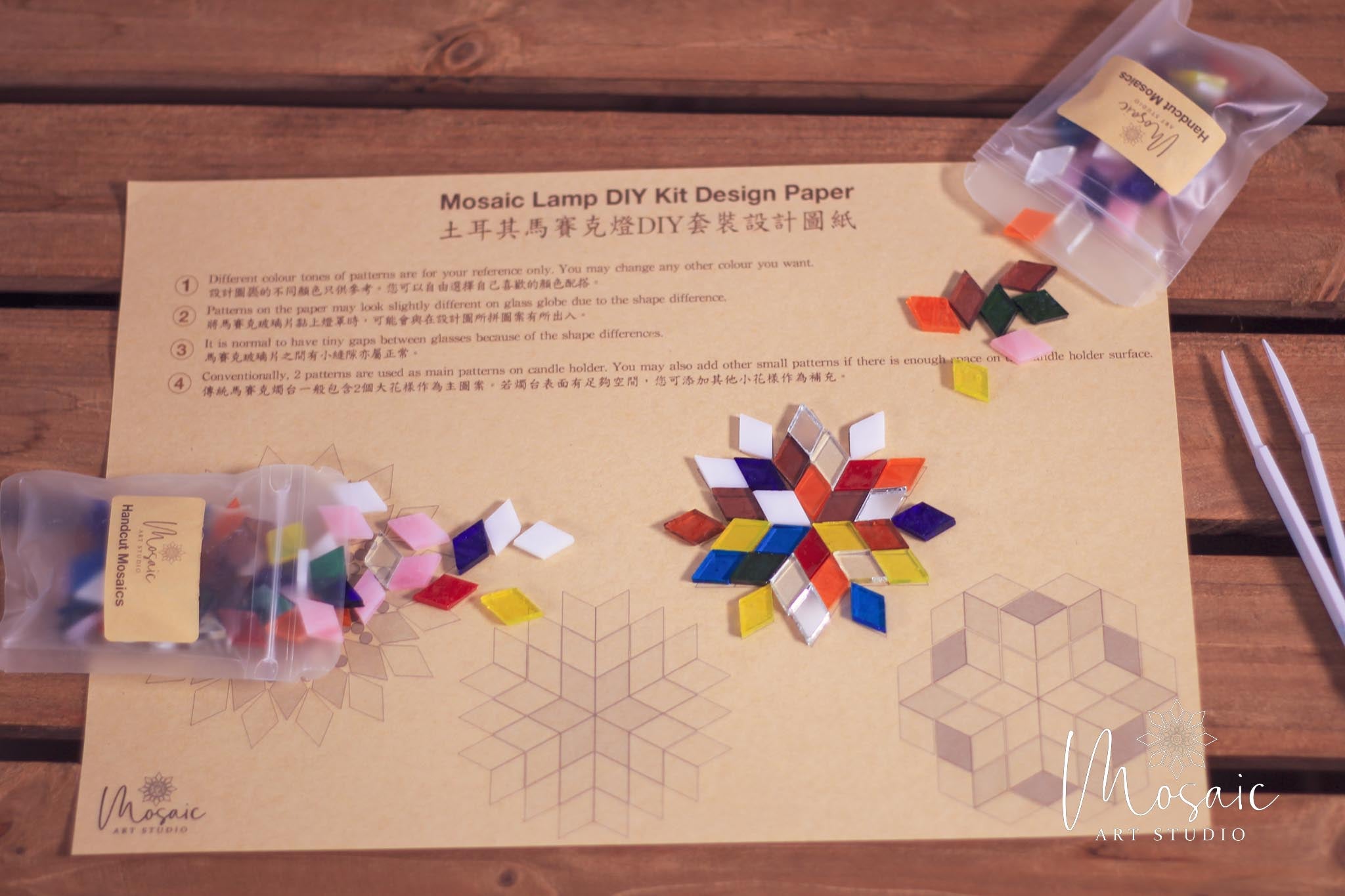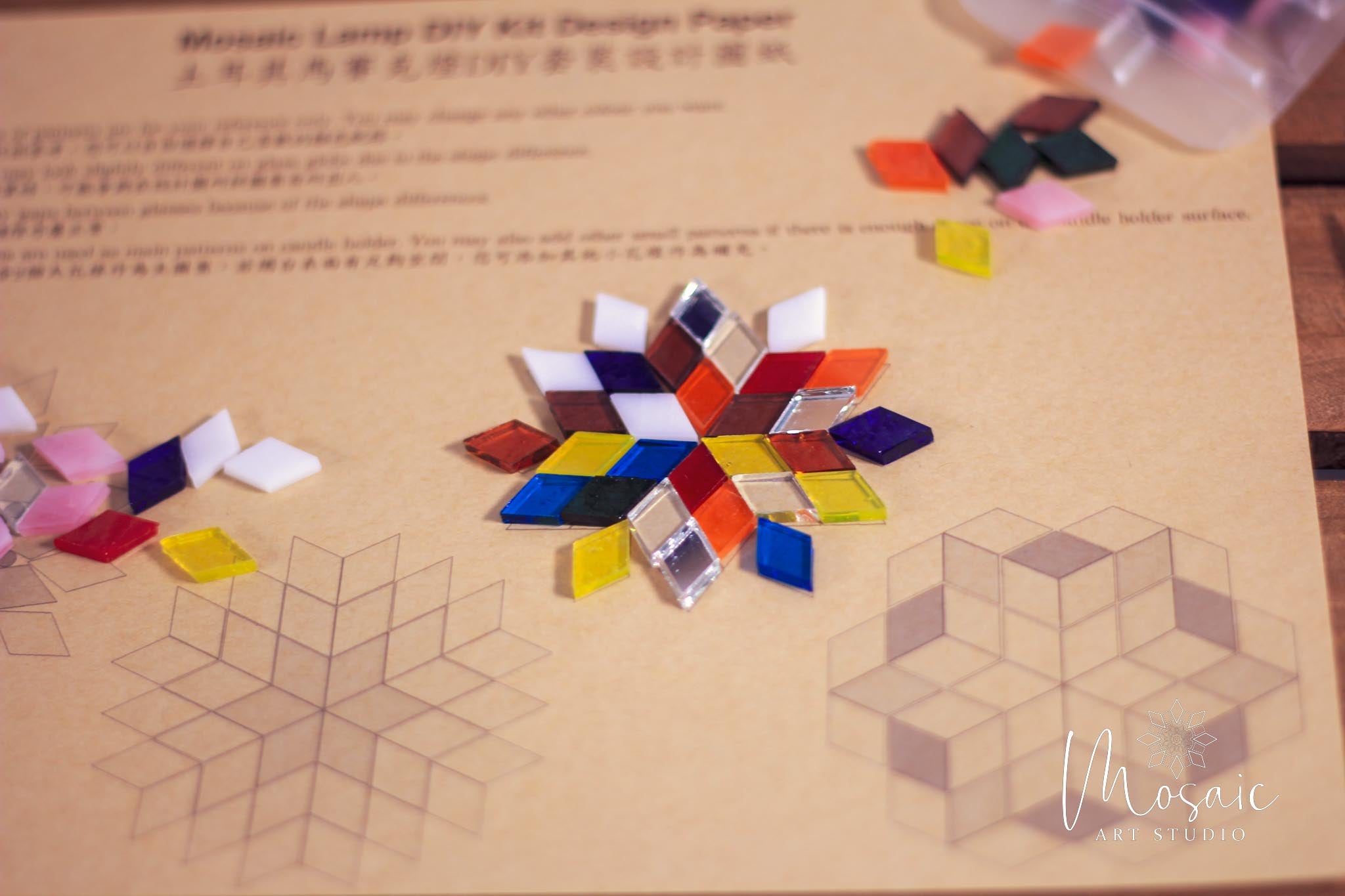 "CAPPADOCIA" Turkish Mosaic Lamp DIY Kit 土耳其馬賽克燈DIY套裝
Highlights
With our Mosaic Candle Holder DIY Home Kit, you can enjoy making a beautiful handicraft project at home with ease! This kit includes all the materials you need to make a gorgeous mosaic candle holder, plus a printed instruction paper and video instructions that will guide you every step of the way. So get creative and have fun with this exciting new project!
"Cappadocia" Theme DIY Set「卡帕多奇亞」馬賽克燈DIY套裝
Cappodocia, the land of fairy chimneys came alive with colorful rugs and ballons remembered in this theme while you will find the combination of mix and warm colours.
駿馬之鄉,人間仙境」
靈感來源於卡帕多西亞,是旅客到訪土耳其的必去景點,充滿色彩繽紛的熱氣球,還有著名、具民族色彩的地氈。

Shipping
Free shipping on orders over HK$ 400.
If the order value is less than HK$400, a HK$38 shipping fee will be applied.
訂單滿400元免運費。如果訂單低於港幣 400 元,將收取港幣 38 元的運費。
Get Healed
得到療癒
Detailed instructions with design inspiration
Learn New Techniques
學習新技巧
Get inspired with easy-to-follow step-by-step instructions
Video Tutorials
視頻教程
Online tutorials with tips and tricks