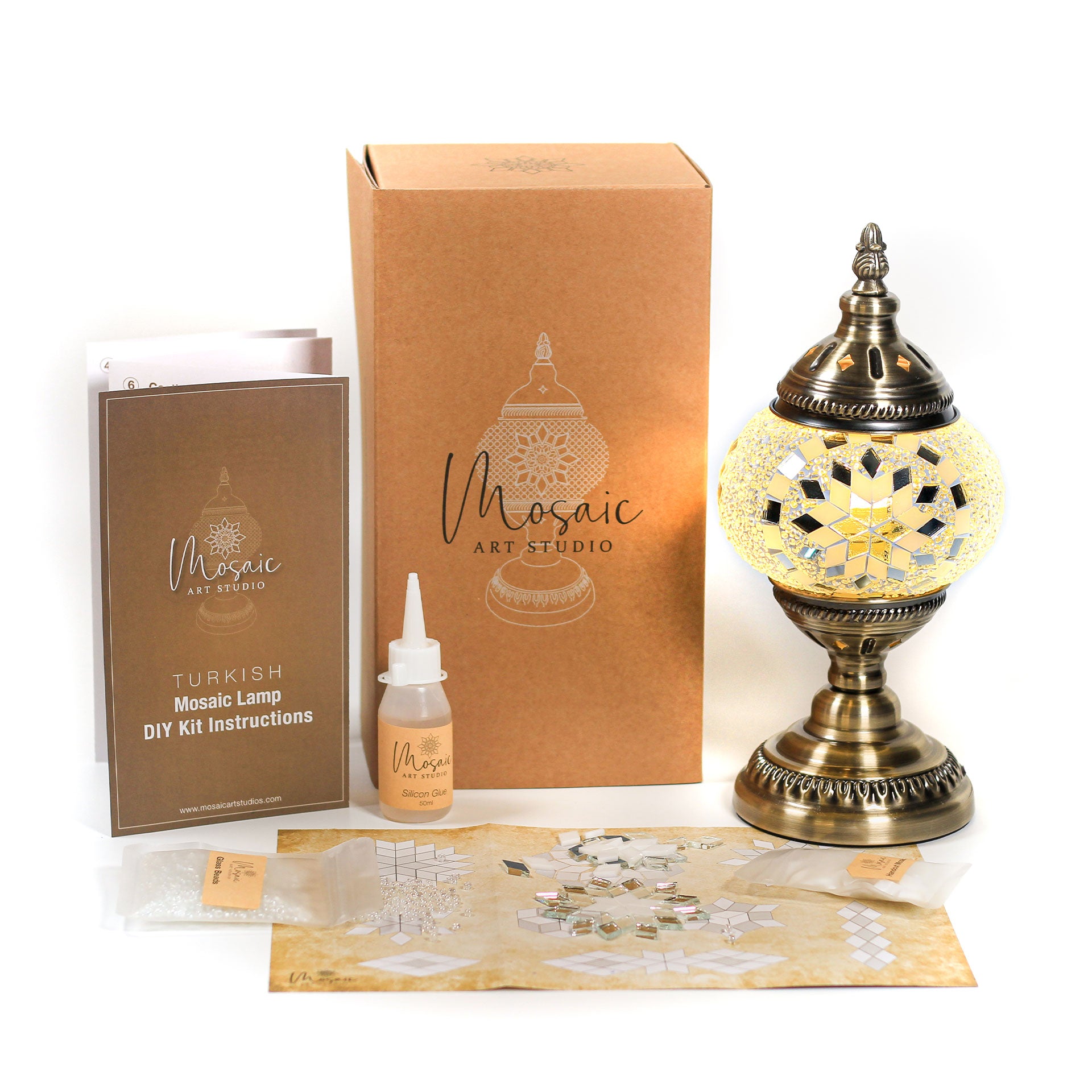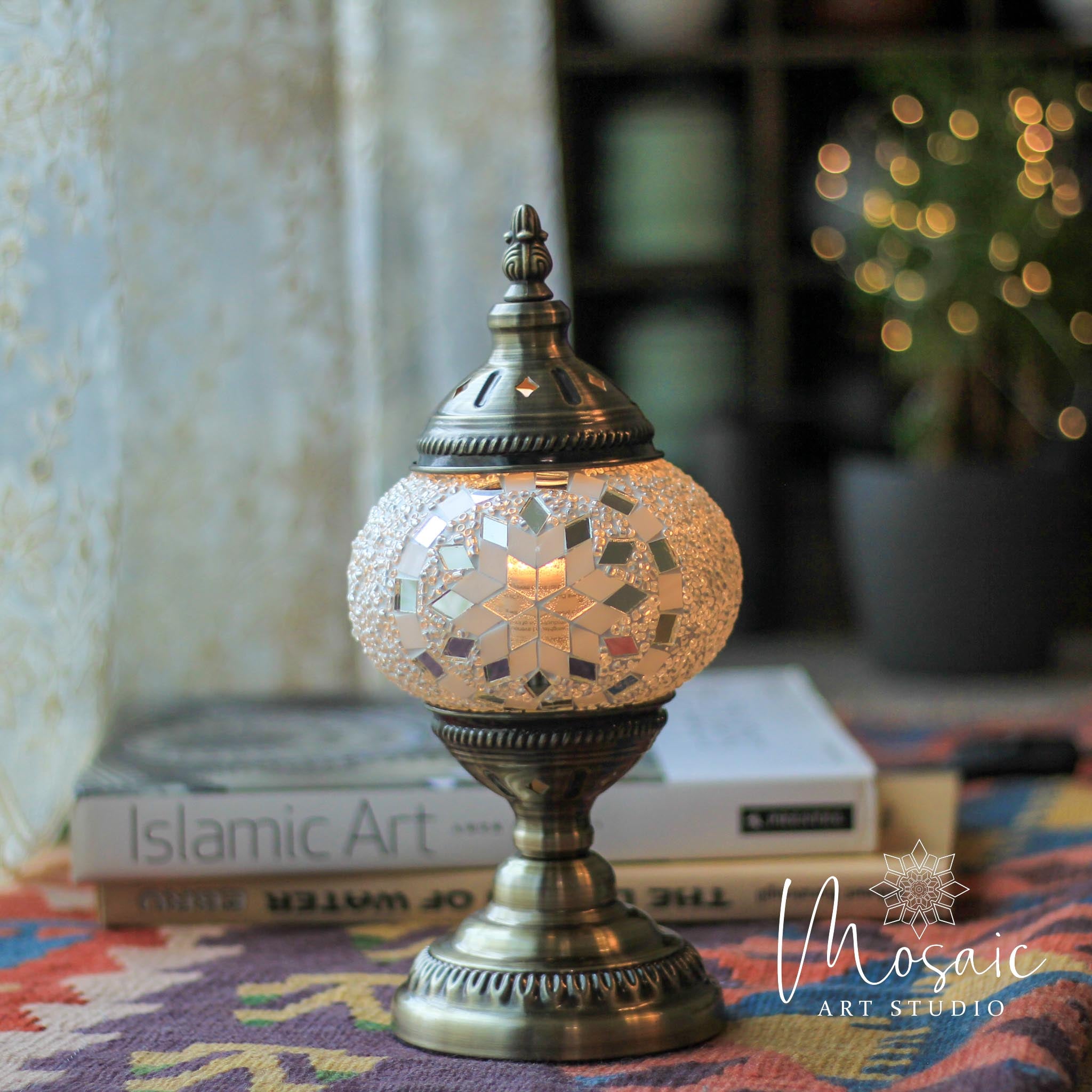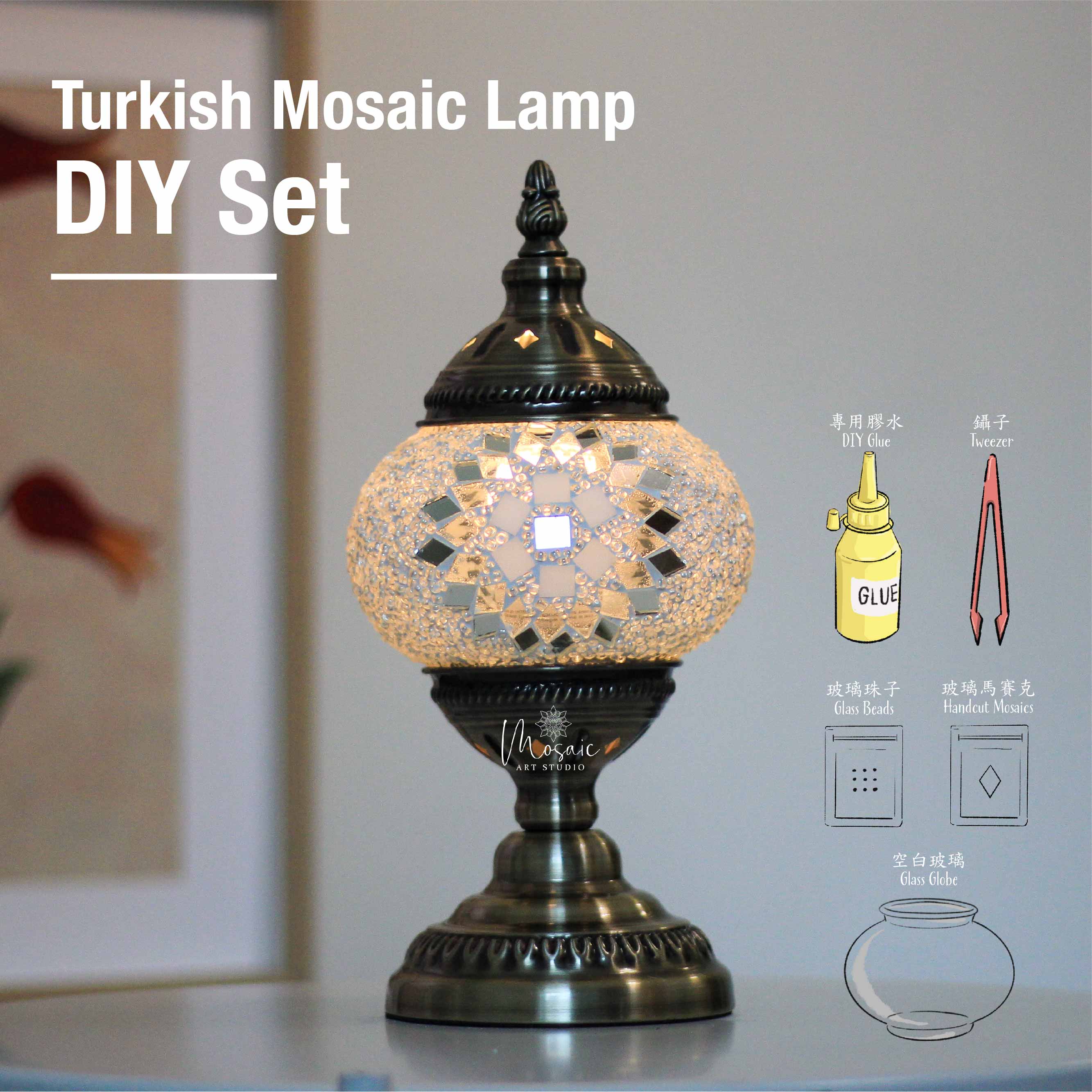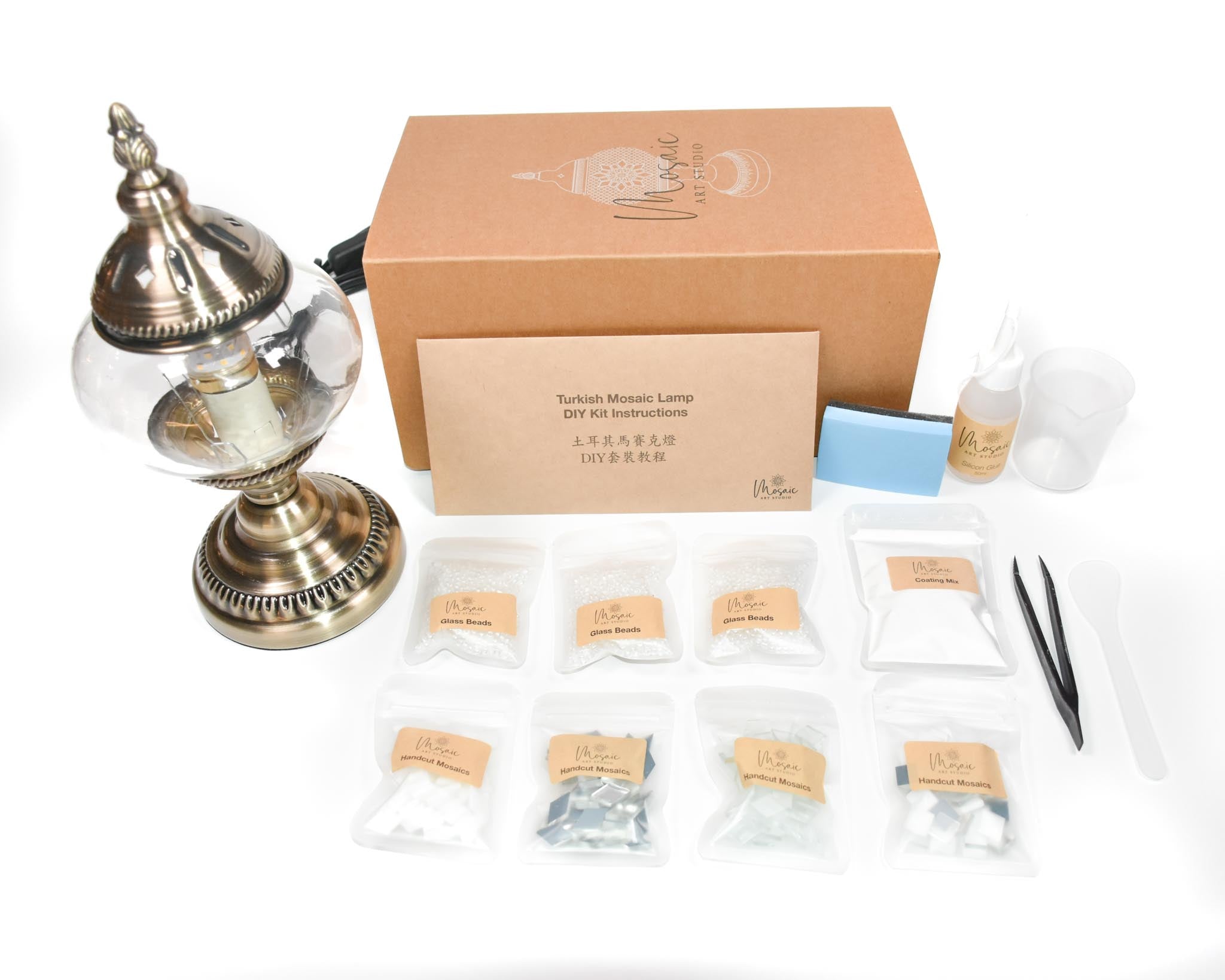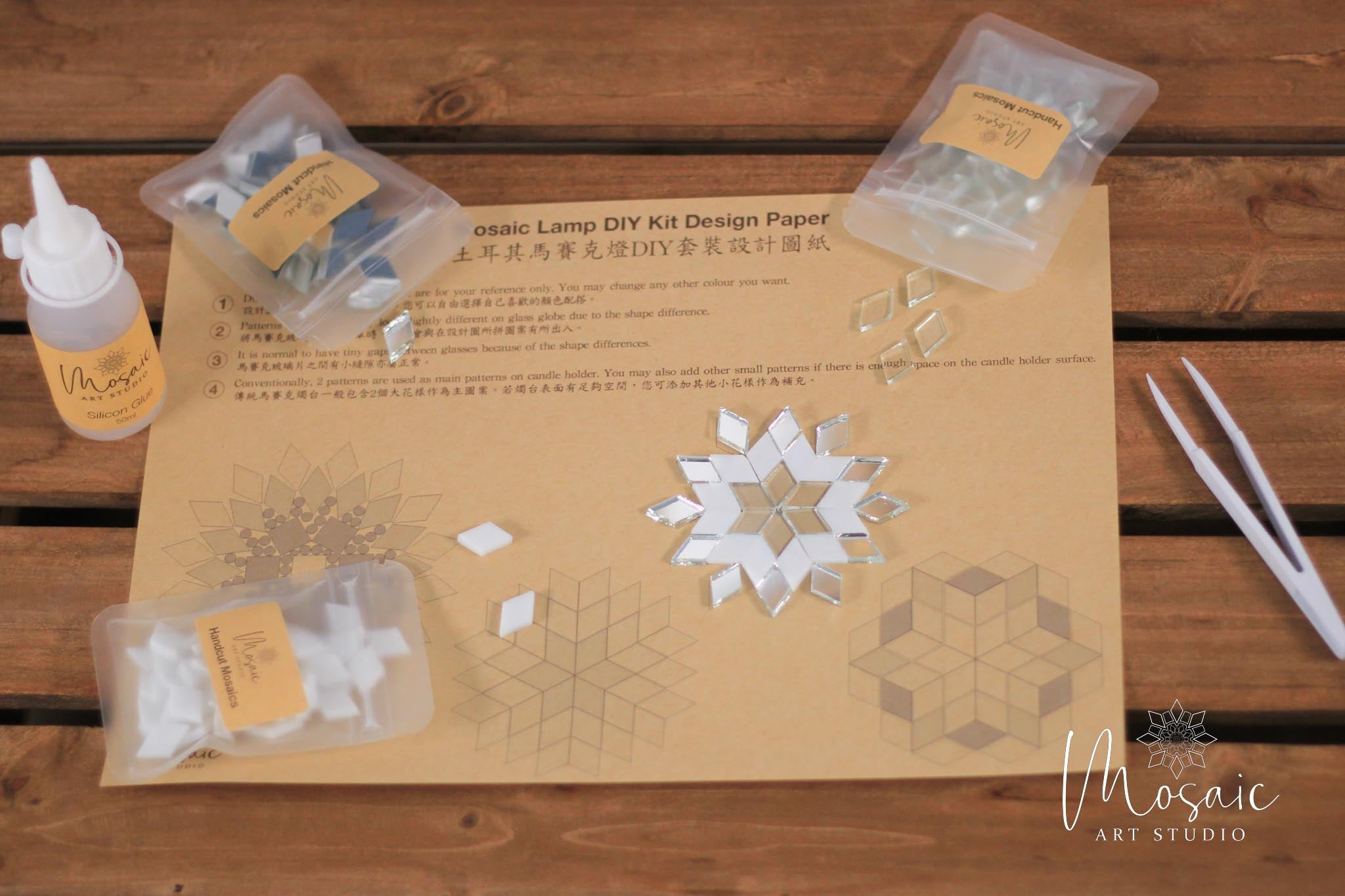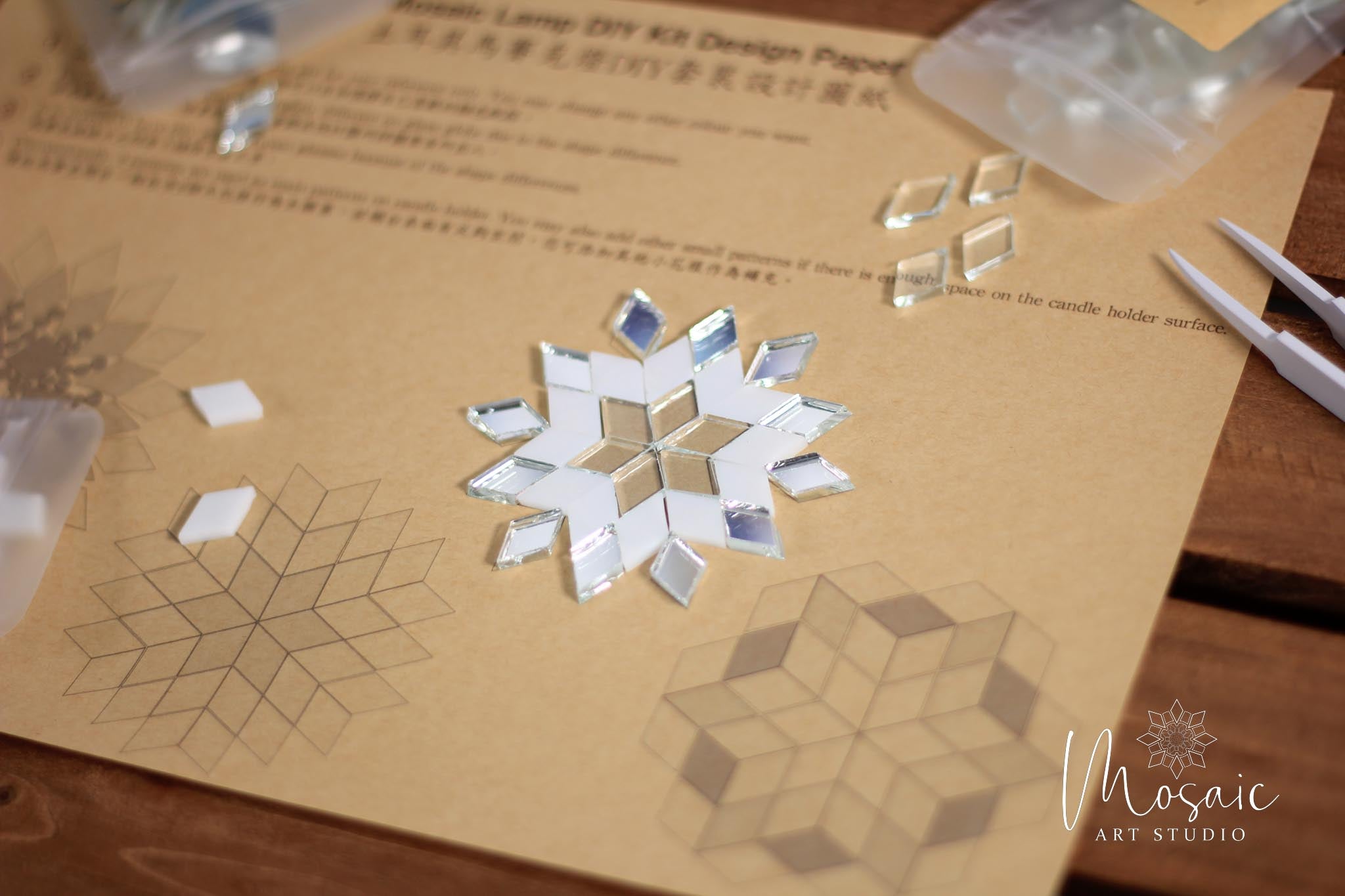 "COTTON CASTLE" Turkish Mosaic Lamp DIY Kit 土耳其馬賽克燈DIY套裝
Highlights
With our Mosaic Candle Holder DIY Home Kit, you can enjoy making a beautiful handicraft project at home with ease! This kit includes all the materials you need to make a gorgeous mosaic candle holder, plus a printed instruction paper and video instructions that will guide you every step of the way. So get creative and have fun with this exciting new project!
"Pamukkale" Theme DIY Set
「棉花堡」馬賽克燈DIY套裝
Cotton Castle of Turkey, famous for its Curative mineral-rich thermal waters flowing down white cloudy terraces remembered in this theme while you will find the color combinations of pure white, mirror, and transparent.

「棉花之堡,雪白無瑕」
靈感來自棉花堡,以透明、白色和鏡面馬賽克片呈現它著名的白色梯田景色。
Shipping
Free shipping on orders over HK$ 400.
If the order value is less than HK$400, a HK$38 shipping fee will be applied.
訂單滿400元免運費。如果訂單低於港幣 400 元,將收取港幣 38 元的運費。
Get Healed
得到療癒
Detailed instructions with design inspiration
Learn New Techniques
學習新技巧
Get inspired with easy-to-follow step-by-step instructions
Video Tutorials
視頻教程
Online tutorials with tips and tricks