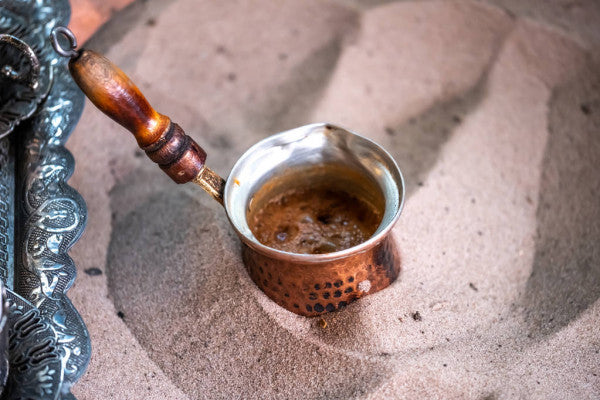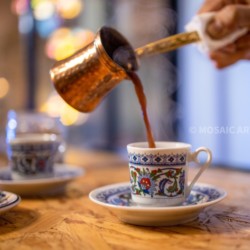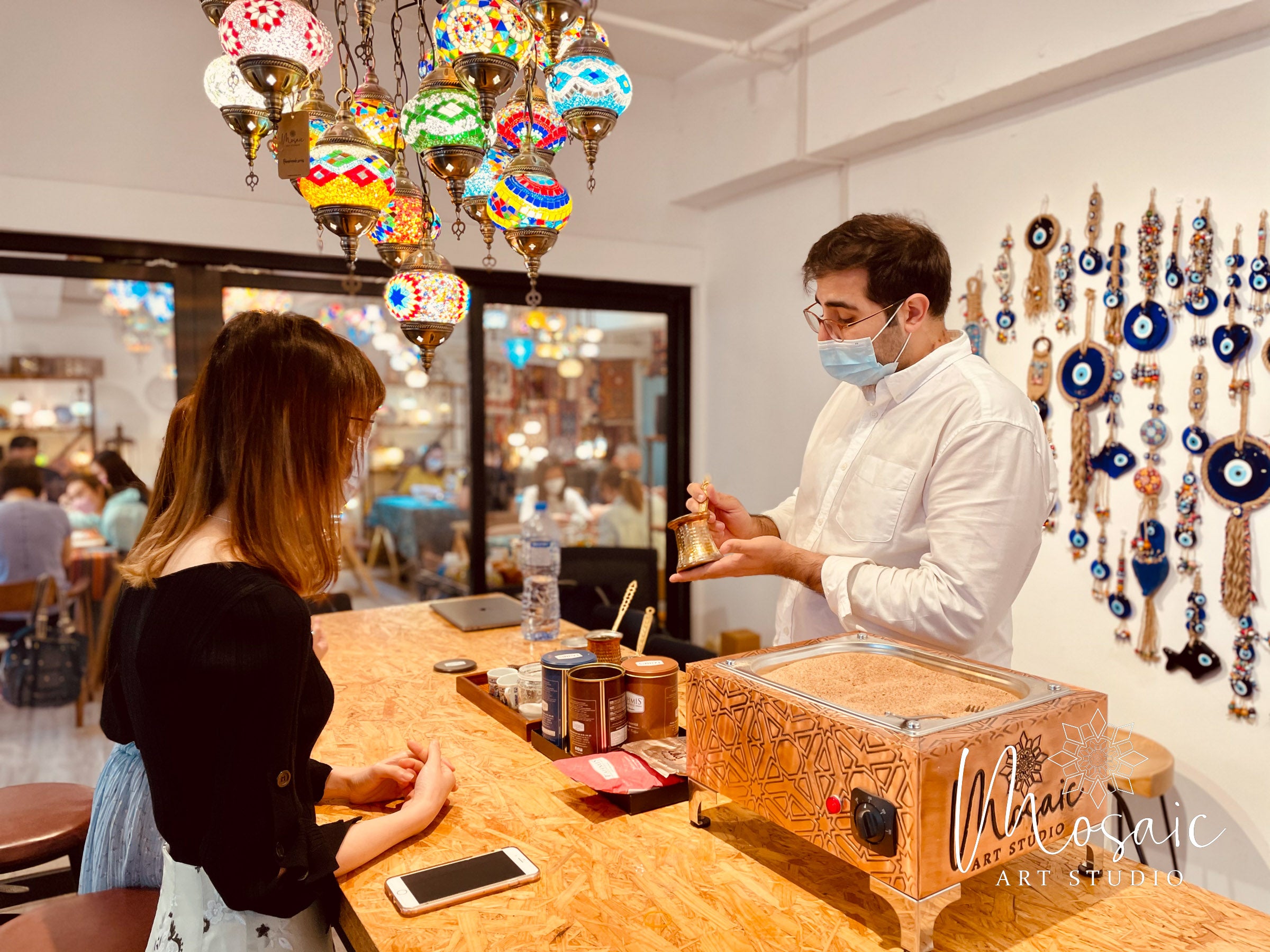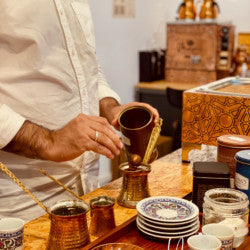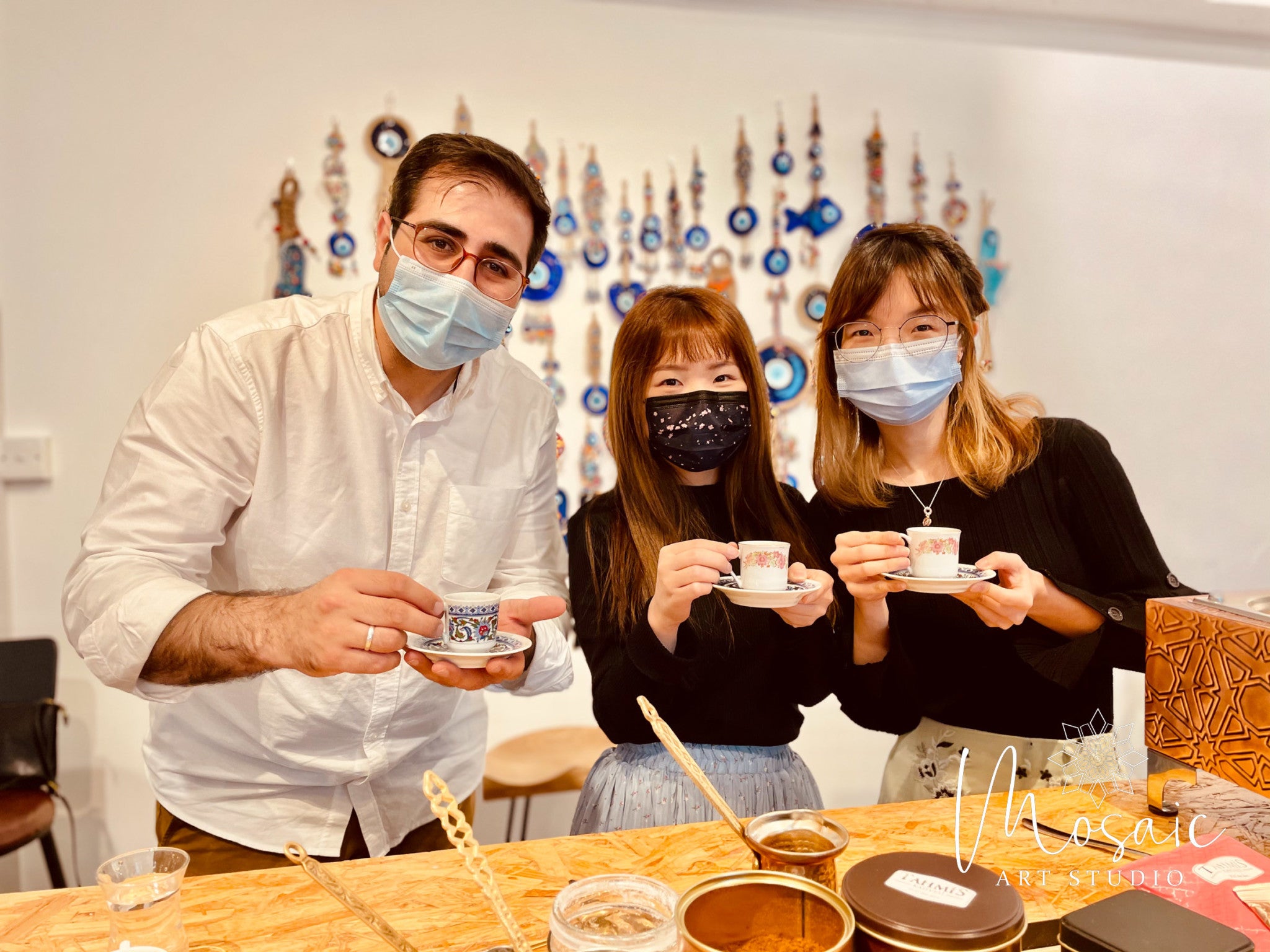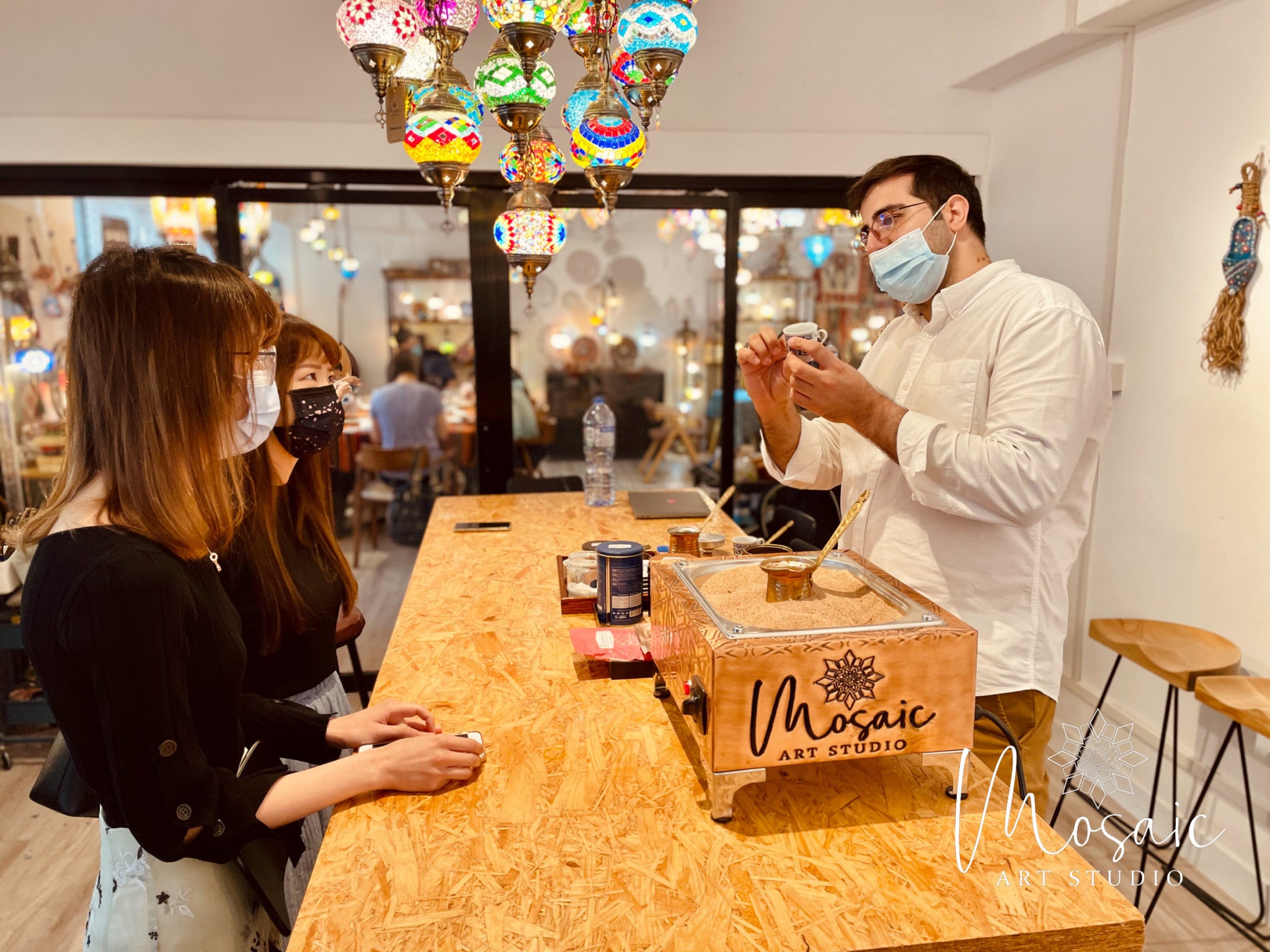 Discover the culture and rituals and art of making Turkish coffee in Mosaic Art Studio.
Join our Turkish Coffee Workshop to learn how to make traditional Turkish coffee on sand while exploring the culture, tools, and ingredients with sweet Turkish Delight or chocolate.
The workshop starts with short presentation about the history, rituals and customs of Turkish Coffee. Then the instructor will be demonstrating how to make proper Turkish coffee and offer a cup of one type of Turkish coffee to taste each attendant. After everyone enjoyed their first type of Turkish coffee, each student will be making a type of coffee on sand for each other.
Turkish coffee is a unique part of human history. It became the reason that coffee is one of the most consumable beverages on our planet today. Because of its importance in history, It became UNESCO's Intangible Cultural Heritage of Humanity in 2013.
喺沙上煮咖啡,你哋又試過未呢?我地嘅土耳其咖啡班,就正正可以俾個獨特嘅體驗你哋啦!
土耳其咖啡導師亦都係我哋其中一位老闆,佢會親自用英語講解土耳其咖啡嘅歷史及飲用禮儀。喺佢示範完後,每位參加者可以品賞一杯香醇咖啡,然後每人亦有機會嘗試箇中過程,打卡一流㗎
15% special discount for old customers, Please contact us for the discount coupon.