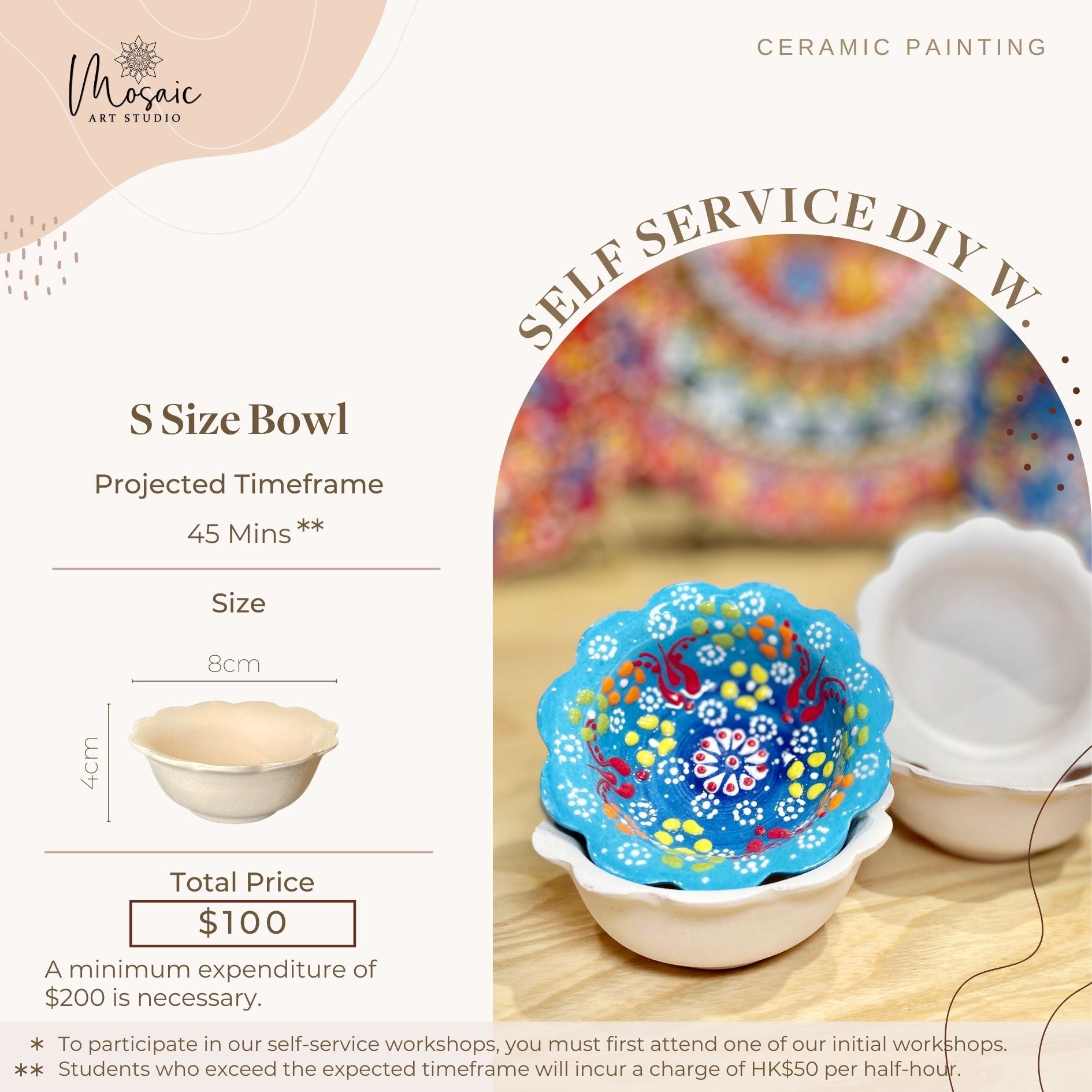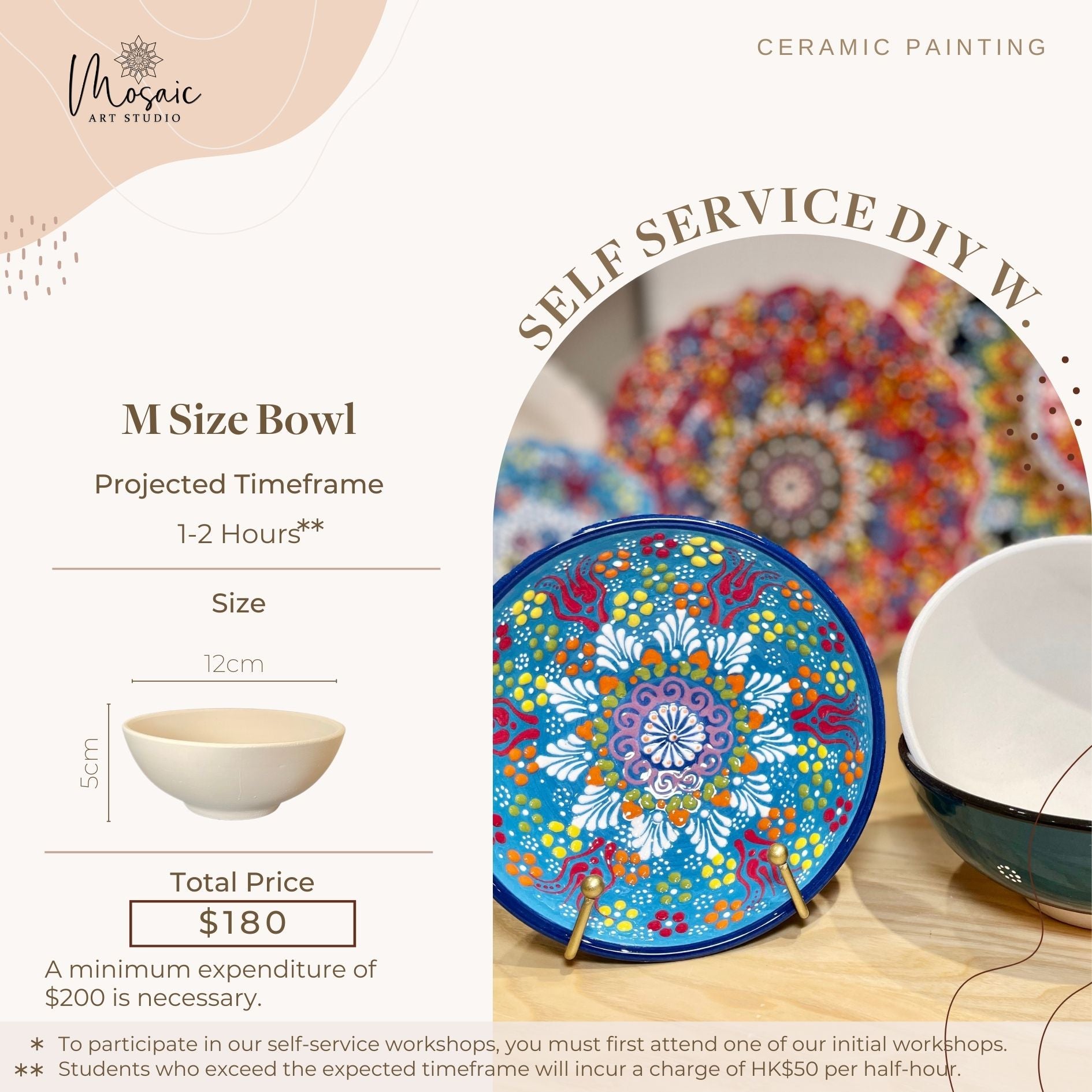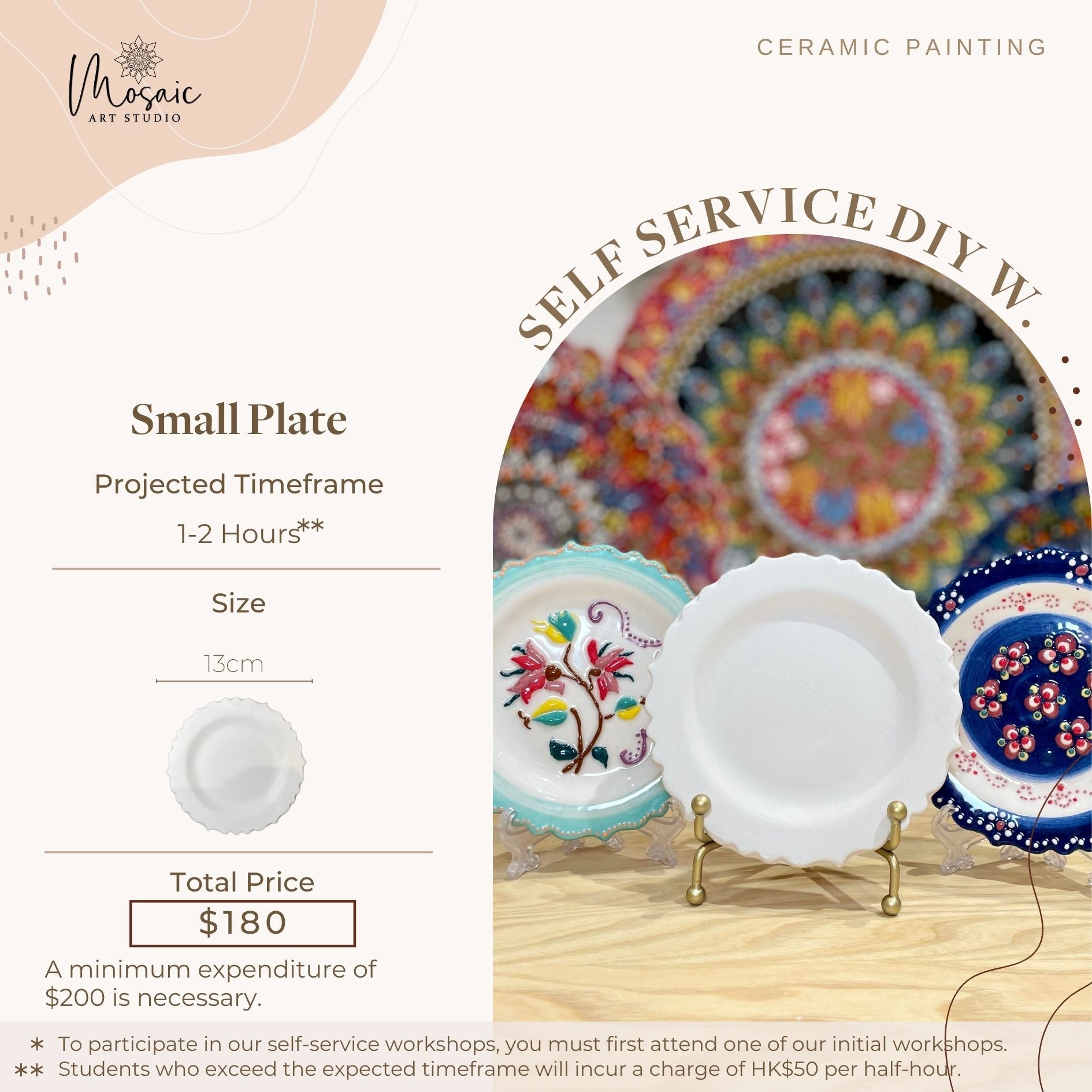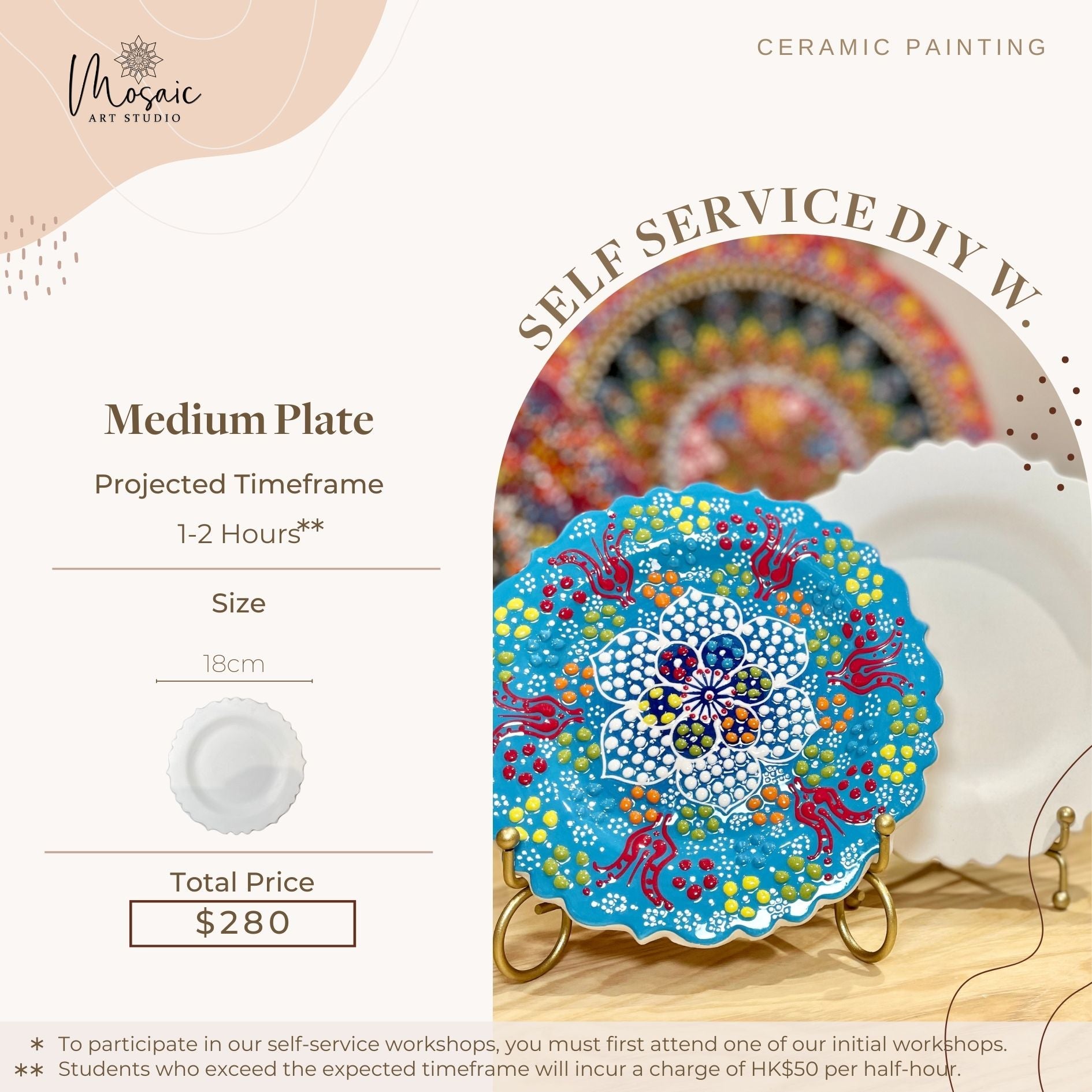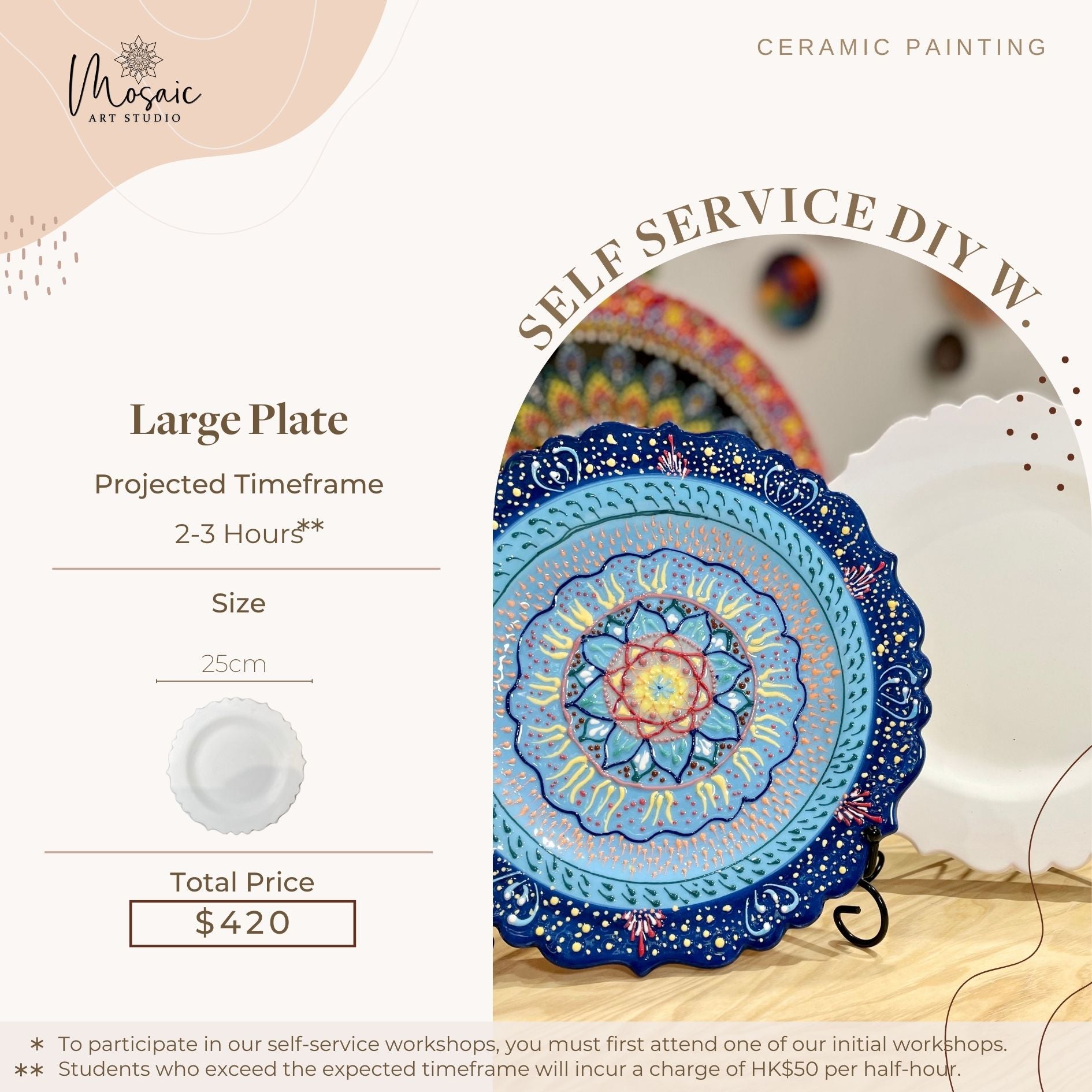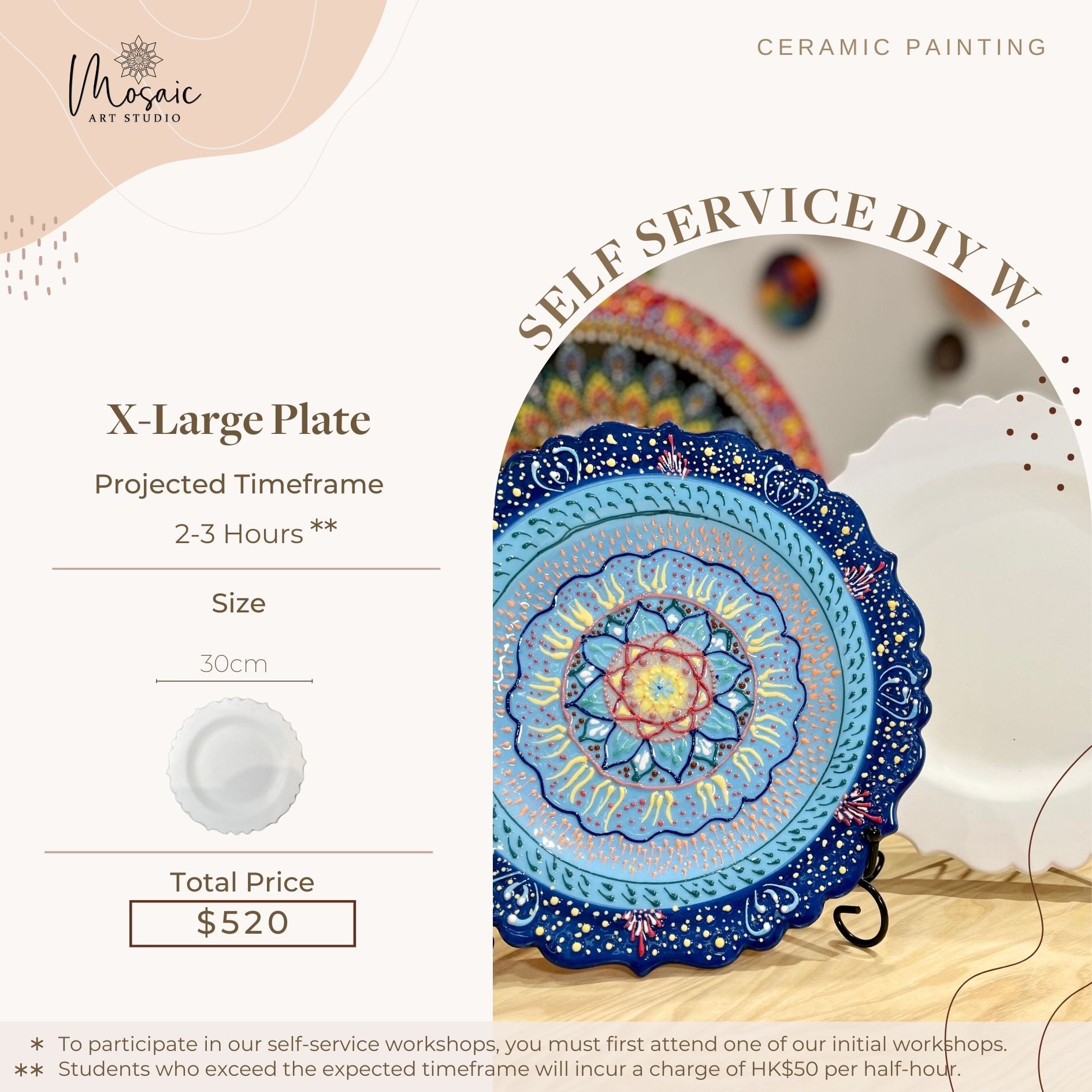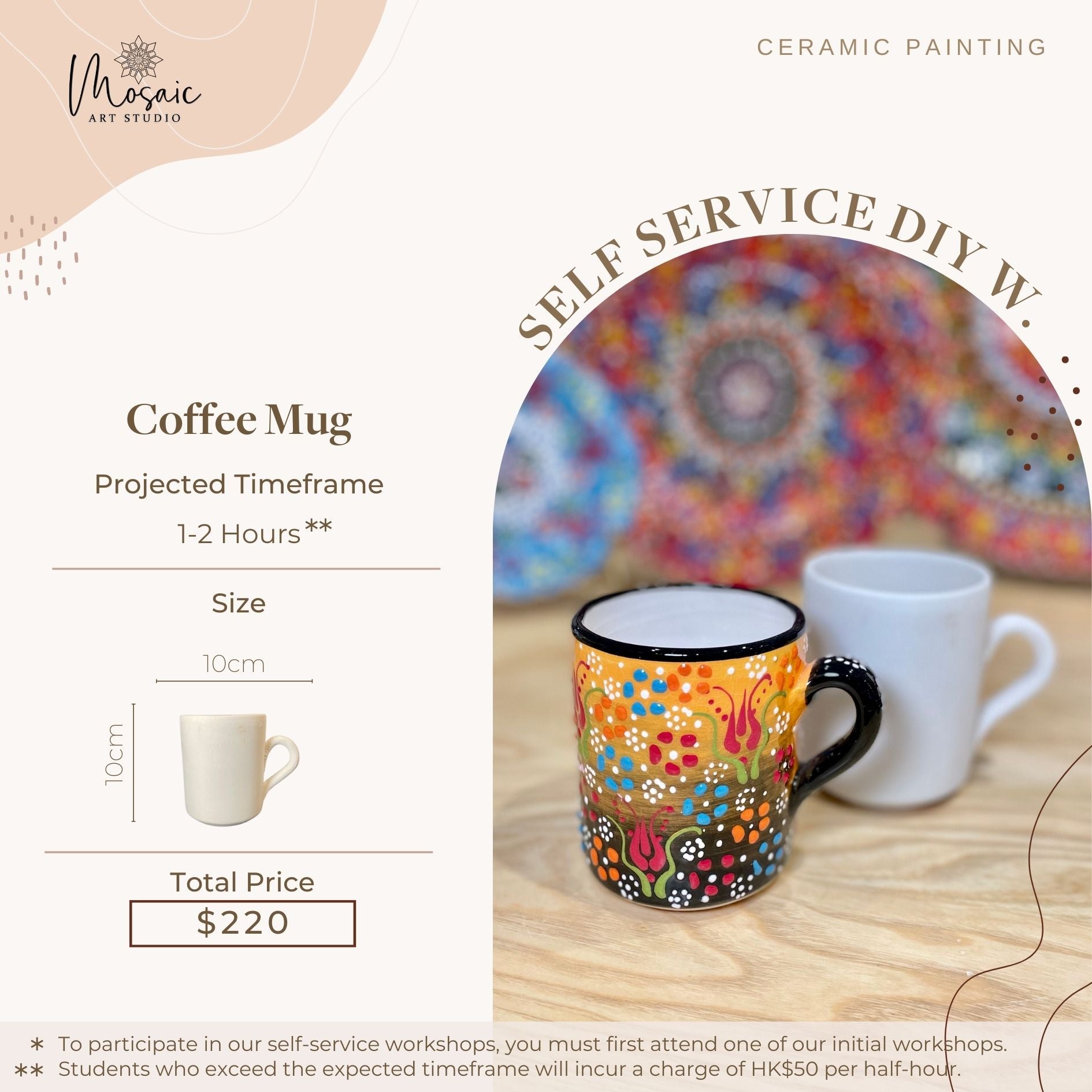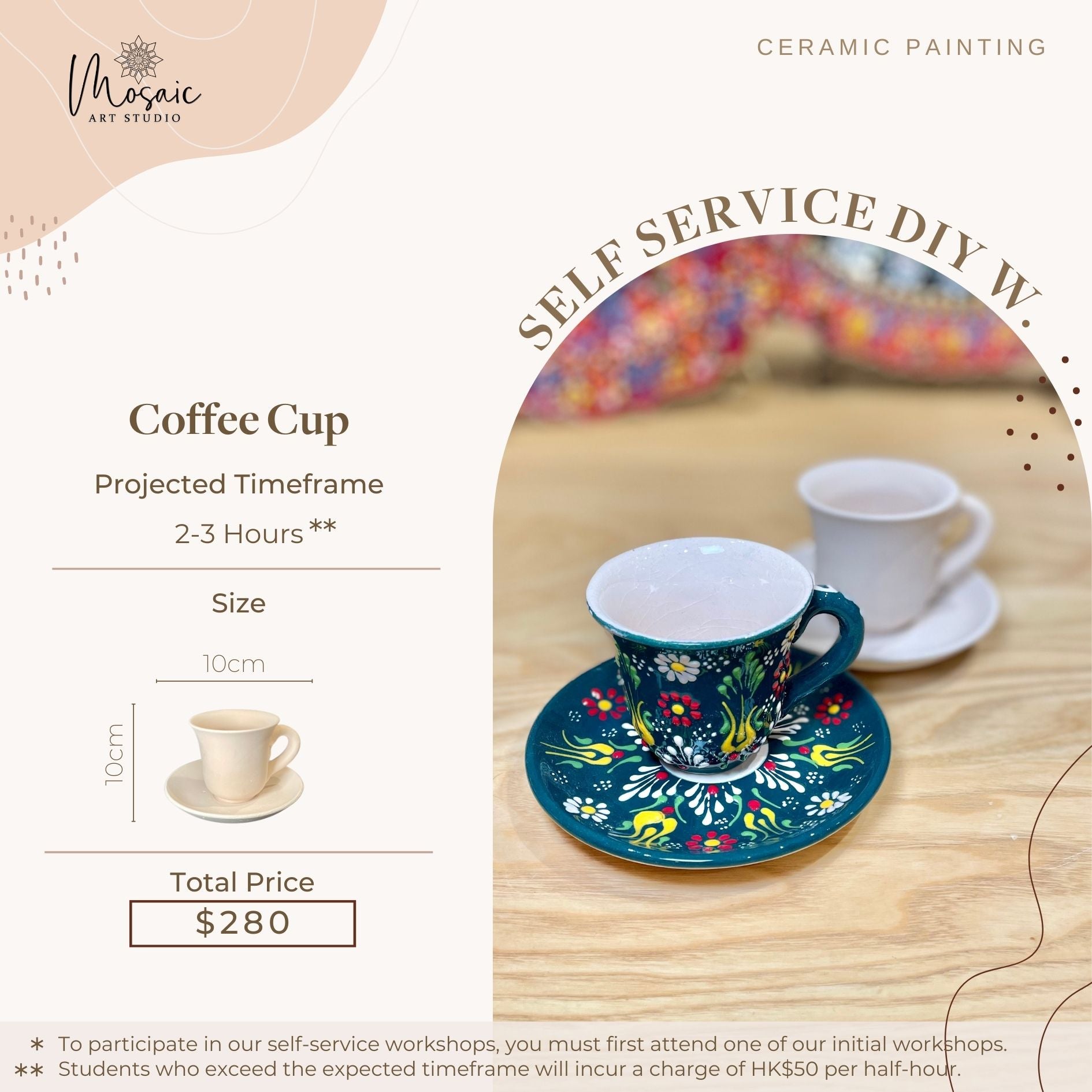 Ceramic Painting Self-Service
Ceramic Painting Self-Service
🌟 Highlights
You'll have unmatched flexibility to create more while keeping costs low, all while retaining complete control over your schedule.
⏳ Requirements
To participate in our self-service workshops, you must first attend one of our initial workshops(Ceramic Painting Basic Course).
Attendees must be 12 years of age or older.
Students who exceed the expected timeframe will incur a charge of HK$50 per half-hour.
A minimum expenditure of $200 is necessary for each workshop.
🔠 Language
English, Cantonese, or Mandarin
💰 Price
The prices are according the artwork type you select. Bundle discounts are available if you booknfor more than one product.
5cm Bowl = HK$120
10cm Bowl = HK$250
12cm Plate = HK$280
18cm Plate = HK$380
25cm Plate = HK$480
30cm Plate = HK$580
Coffee Cup = HK$280
Mug = HK$320
Note: A minimum expenditure of $200 is necessary.
🙆🏼‍♀️ Cancellation & Rescheduling Policy
A cancellation must be made a full 120 hours(5 days) prior to the scheduled event start time.

If the guest cancels between 168 to 120 hours(7 days to 5 days) before the event, a maximum of 50% of the booking fee may be collected by the host as an administrative fee.

It is non-refundable when the cancellation is made less than 120 hours(5 days) before the event.
.
Reschedule Policy
A reschedule must be made at least 48 hours prior to the event start time. We will charge 150 HKD/per person handling fee for rescheduling made within 48 hours before the scheduled event start time. It can be paid in cash during the workshop.
.
Important Info
If the workshop attendance is less than two people, we may contact you to reschedule your booking 24 hours before the workshop start.
📌 Location
World Interests Building, 8 Tsun Yip Lane, Kwun Tong, Hong Kong
Book for an Appointment
Check out our calendar above to find the most convenient date and time for you, your friends, and family. You can book anytime within our business hours, allowing for maximum flexibility and ease of scheduling.
Arrive at Our Studio
Upon arrival, your booked painting items will be provided. If you feel inspired to create more, our studio offers additional items, potentially at a discounted rate through bundle options.
Wait for the Magic to Happen
After you finish your work you have to wait for a minimum of 2 weeks to receive your final work. This is because after you finish painting, We'll do glazing and then fire it.